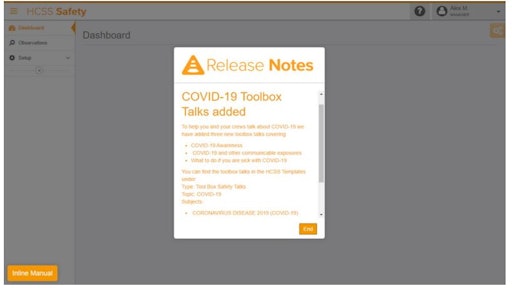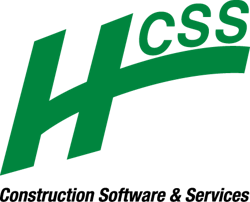 In order to keep project-site daily huddles relevant and your employees safe, software provider HCSS has updated its Safety application to include several COVID-19 Topics that will help your supervisors address Coronavirus issues.
The subjects can be found in the Tool Box Safety talks under Health Hazards.
Type: Tool Box Safety Talks
Topic: COVID-19
Subjects:
CORONAVIRUS DISEASE 2019 (COVID-19) AWARENESS
COVID-19 AND OTHER COMMUNICABLE EXPOSURES
WHAT TO DO IF YOU ARE SICK WITH COVID-19
Spanish versions should be available in the future.
HCSS users who need help with Academy courses on HCSS Safety, can log in to the HCSS site and start taking free courses today. The provider also has COVID-19 specific courses on its Academy that could be helpful for understanding prevention and awareness.