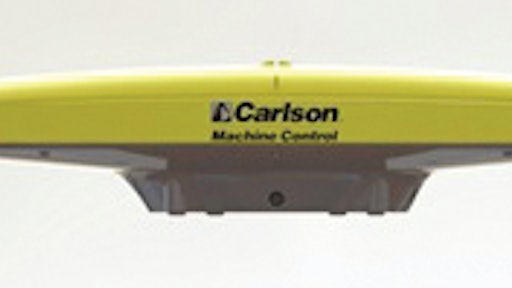 Carlson's MC Pro Vx5 3D machine control sensor offers six components integrated into one compact, rugged unit for efficient machine control operations. The unit mounts to dozers, compactors, excavators, drills, scraper shovels and more.
IP69K unit provides GPS plus GLONASS L1/L2 high precision positioning and heading up to 20Hz, integrated UHF RTK radio and a gen 2 dual axis slope
Connects with one cable
26.32 in. long, 8.23 in. wide, 4.8 in. high
Weight: 5.1 lbs.
Video: Carlson 3D Machine Control Systems MC Pro Vx5 & CBx5 Control Box Console
Request More Information
Fill out the form below to request more information about
MC Pro Vx5 3D Machine Control Sensor