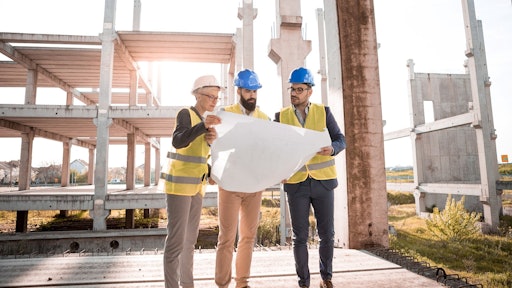 From inception to execution, managing a construction project includes a wide range of factors to consider. When managing multiple construction projects at once, the list of micro tasks to complete exponentially increases, which may often turn into a managerial nightmare even for the most experienced project manager. As a result, mismanagement can significantly impact the overall costs and potentially lower the expected profit for the project completion.
With the recent COVID-19 pandemic, the construction sector around the globe has slowed down. Seeing your profit margin go down due to inefficient management of multiple projects is definitely not the best way forward. So, how can one manage multiple construction projects cost-effectively?
5 Steps to Effectively Manage Multiple Construction Projects 
1. Prepare a detailed plan for each project
First off, it is essential to properly plan each project individually and set down clear and realistic goals. The initial plan for each project should include the time frame, projected costs, safety protocols and key performance metrics to be measured all along the project. The plan should also include the necessary safety protocols for the completion of all of your construction projects.
Additionally, ensure communication between all stakeholders is seamless. You need to get together with your clients and clearly determine their expectations. After compiling the information gathered, project managers should regularly provide relevant and accurate updates to all parties involved. Having a detailed plan ready will significantly sidestep potential misunderstandings that may hinder project progress and hence prevent you from needlessly going over budget.
2. Assign roles and responsibilities
When dealing with multiple construction projects at the same time, relying on a single team of professionals may not be the best solution. It is often recommended to split your team into several units, based on their skill-set and strength. This allows you to distribute your workforce towards the different projects as and when required. 
Properly assigning roles and responsibilities to a project, in a timely manner, can drastically lower overtimes and second shifts. Saving on these key resources is essential to cost-effectively handle multiple construction projects at once and can have a direct impact on your workforce health and motivation.
3. Set feasible deadlines
While the project timeline for each construction project can greatly vary, it is important that all deadlines set and agreed between stakeholders are achievable. Consider adding additional time to your project timeline before communicating a deadline as this will help you deal with unexpected delays. Your workflow should match the proposed timeline to avoid overruns or create unnecessary pressure.
It is also good practice to set priorities when dealing with multiple construction projects at once; different projects will be at different stages at different times. Having a contingency plan ready is always handy when it comes to unforecasted delays. A feasible project timeline will help you save on overall labor cost.
4. Managing your resources 
Generally, your resources will come down to four main categories, namely; your workforce, the materials needed, the equipment required and time. Proper allocation of resources has a direct impact on projects costs and completion time, especially when you are managing several construction projects at once. As mentioned earlier, your resources should be distributed according to the priorities you set.
You may also consider going for pre-owned equipment instead of new ones. This alone can potentially save you some big bucks. If you are going for this option, it is advised you consult with your accountants or tax advisers to know exactly what to expect in terms of savings.
5. Leverage technology to get the upper hand
The construction sector's landscape is ever-evolving, thanks to technology. Today, you can find a number of software or apps that can handle different aspects of the construction industry - from software that handles design, to cloud platforms that can help you schedule your workforce. The possibilities are almost endless.
If you feel certain tasks are being tackled inefficiently, do not hesitate to turn to technology for help. When properly implemented, technology can allow for a more streamlined, accurate and collaborative construction environment. More importantly, today's technology can give you a cost-effective way to manage your construction business.
Managing multiple construction projects is far from being easy. Studies on the construction industry often report catastrophic statistics pertaining to efficiency. However, following the steps mentioned above can help you navigate multiple projects at the same time in a cost-effective way. Achieving business efficiency is a sure way of staying in the game, regardless of all the recent economic ups and downs.
About the Author
Derek Jones spearheads key initiatives at Deputy, a global workforce management platform for employee scheduling, timesheets and communication. With a focus on Healthcare, Derek helps business owners and workforce leaders simplify employment law compliance, keep labor cost in line and build award-winning workplaces. Derek has over 16 years' experience in delivering data-driven sales and marketing strategies to SaaS companies like MarketSource and Griswold Home Care.