By David Brian Ward, CEO, Safe Site Check In
As the $900 billion relief package is distributed over the next few weeks, it will deliver much-needed relief for many construction employers and workers. The relief, and the COVID-19 vaccines, promise to jumpstart the economy this year.
Billions in grant money and PPP loans will keep many businesses afloat and allow them to hire new workers or bring back existing employees. Some of that money will flow into construction as renovations and new projects get funding. Yet the risk to construction from exposure to COVID-19 remains.
The right thing to keep working
With the general public not slated to receive vaccines until the spring, and with COVID-19 numbers rising, especially in California, employees are far from feeling comfortable at work. Despite guidelines being followed and best practices being employed, a new virus strain has appeared and we brace for what the medical community is calling the darkest days in the pandemic.
During this time, contractors will need to do the right thing by their workers. This means immediately notifying them of exposure, proactively mitigating the risk of exposure on job sites, and protecting jobs if a worker is infected or exposed to COVID-19 and needs to quarantine.
For workers in California, there is now regulatory support for what is called "business contact tracing," which is limited to work environments, not one's private life. The state's Assembly Bill 685 (AB685) went into effect January 1, 2021. It requires employers to notify employees, subcontractors, and visitors within 24 hours if there is a coronavirus case at work, and local health authorities within 48 hours if the outbreak is "major."
The State of Virginia recently introduced mandatory workplace safety rules in response to COVID-19, including a requirement to immediately notify employees who may have been exposed. This should help quickly identify and mitigate health risks.
Compliance vs 'the right thing'
AB685, like the stimulus package, is well intentioned but doesn't fully grasp what's happening in the workforce or on a jobsite. Most general contractors are not prepared to do contact tracing in an efficient way, especially now given the increasing numbers of COVID-19 infections.
Worker notifications within 24 hours requires digital distributed workforce tracking. Many contractors still don't have it. For those that rely on more general technology solutions built for widespread population tracking and infection reporting, you can understand why those contact tracing options have not been embraced by workers.
Even when contractors do conduct health screenings of everybody entering the jobsite, they generally rely on paper forms. For many, the process is often a combination of temperature checks and handwritten answers to health questions. Each day, piles of paper slips are collated, clipped together, and put into files, a major cost sink.
HIPAA compliance aside, if the contractor had to notify anybody of an outbreak, it would be challenging to comb through the records in a timely manner and alert people one by one. That's if every profile is completed and is legible with accurate phone numbers and email addresses. In many instances, email addresses are not captured, and even if a phone number is provided, when is the last time you answered a phone call from a number you didn't recognize?
Even if liability isn't at stake, accountability should be. Contractors need to step up and do the right thing by protecting workers' jobs if they need to quarantine, and by adopting health screening technology that is safe and private.
Digital apps do exist that allow employees to check in using their own smartphone, complete a private health screening, and provide their employer with need-to-know data that supports contact tracing without revealing personal health information. The apps also allow employers to run reports within minutes so they can do the right thing and notify people as soon as possible of their potential exposure to COVID-19.
While OSHA standards will help to reinforce AB685 on California job sites, accountability for the safety of everybody on sites across the country remains up to employers. Until the virus is under control, employers need to put protocols in place that are proactive, not reactive, to ensure the health and safety of everybody, and hence the community at large.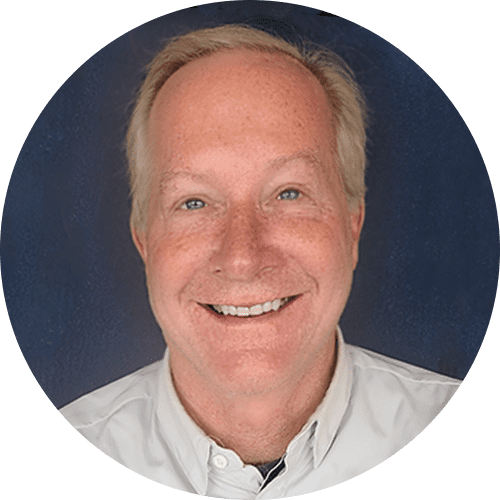 David Brian Ward is the founder and & CEO of Safe Site Check In. David's nearly four decades of experience has centered around the business of technology management for organizations ranging in size from Fortune 500 companies to startups in their infancy stages. Safe Site Check In provides a touch-free, and paperless health and safety screening process that prioritizes privacy and enables secure and compliant business and facility operations.