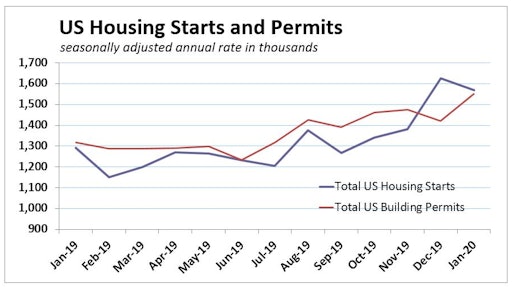 ForConstructionPros graphic; Commerce Dept. data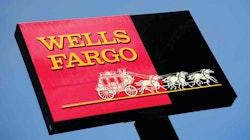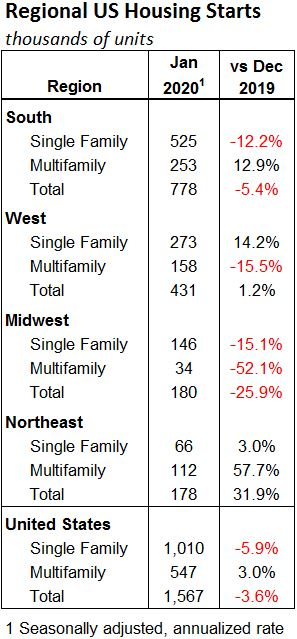 Unseasonably mild weather helped keep home building in high gear during January. While starts fell 3.6%, January's 1.57 million-unit pace was the second strongest pace of the expansion.
What's more, December's surge was revised even higher to show a 17.7% gain to a 1.63 million-unit pace, which is by far the high-water mark of the past 12 years. It was the sixth warmest December on record, and non-seasonally adjusted starts rose in a month when activity normally falls sharply, producing a huge seasonally adjusted gain.
January's decline was actually less than expected and leaves starts running 21% above their total for 2019. However, January was also one of the warmest on record, meaning the data once again got an extra boost from seasonal adjustment. Wells Fargo Economics expects to see some payback this spring.
Single-family starts fell 5.9% in January, following a 14.1% surge the prior month, and have risen six of the past eight months. Single-family permits, which are less prone to weather distortions and are a more reliable barometer of activity, have been even stronger, rising eight consecutive months. Low mortgage rates have improved buying conditions, and consumers increasingly report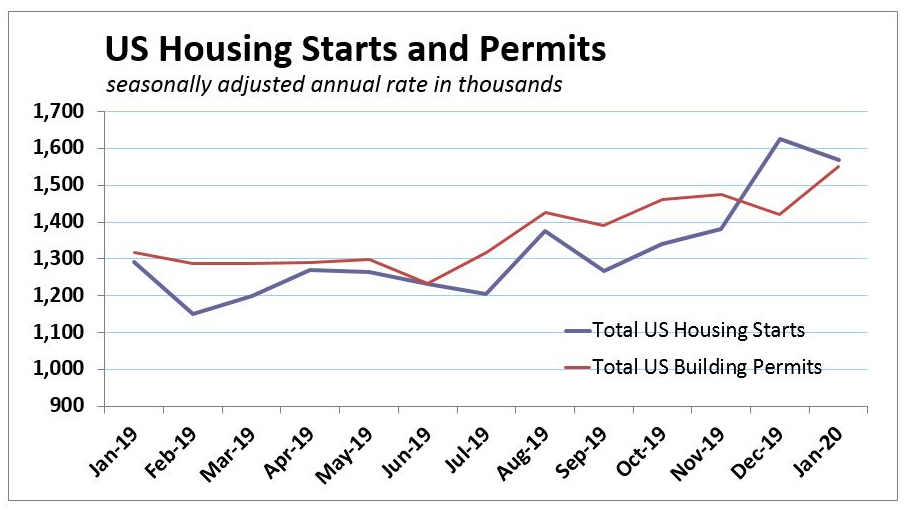 While starts fell 3.6%, January's 1.57 million-unit pace was the second strongest pace of the expansion.ForConstructionPros graphic; Commerce Dept. data now is a good time to buy. Sensing this, builders have turned very optimistic, with the National Association of Home Builders' index, a measure of single-family homebuilder sentiment, hanging near a 20-year high in February.
Multifamily starts rose 0.7%, their fourth straight gain, while permits have risen three of the past four months. Apartment permits are still running around 15% above starts on a six-month average basis, suggesting there are plenty of projects in the pipeline.
The housing industry is not immune to the coronavirus factory closures and supply chain disruptions, as many building materials are sourced from China. According to the NAHB, the United States imported $66.7 billion in residential construction goods during 2017, with roughly $21.4 billion originating from China, including vinyl floor coverings, kitchen cabinets and wall lighting fixtures, to name a few. The effect may be some upward pressure on construction costs, which are already showing signs of picking up.
Recent momentum in building activity had already led to a turnaround in lumber prices, which registered a 5.5% rise in January, the strongest since 2018. Steel, aluminum and copper prices are also firming. Released separately this morning, the Producer Price Index (PPI) for materials and components for construction rose 0.5% over the year in January. On the other hand, global growth fears should keep a lid on the 10-year Treasury yield and mortgage rates.