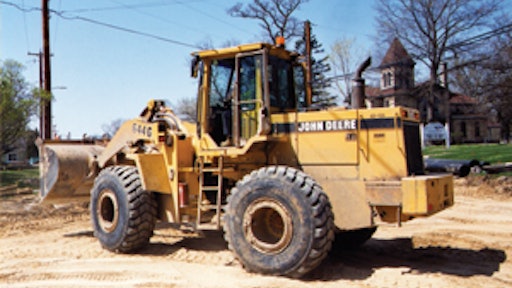 As a contractor, some of the key decisions you make revolve around equipment. Do you keep what you have? Do you acquire more? Is it time to remove items from the fleet? Is the rental market more attractive than ownership? Do you have the work to justify the expenditure? Do you have adequate equity to grow the business?
If you are in any way, shape or form contemplating equipment transactions, it is a tough market out there. New equipment is scarce; the lead times for certain types and models is a year out. Good used equipment is hard to find because those that have it are putting it to profitable use. The auctions are humming along, but the inventory they have, in many cases, isn't of the quality to justify the pricing. Even the rental markets are tight and rates are increasing.
Now what? You currently have the work and the potential for more. Do you mortgage the future or not? You can order equipment that will not be put into service for quite a few months. You can pay excessive prices for below-average used equipment. You can make a deal with your local or national rental company to cover your shortfall. Which will it be?
My guess is you are a little late in the game for this cycle to start making major commitments a year out. If you wait until the cycle breaks, you will be in much better control of the process in terms of timing and pricing.
Assess your choices
Buying used equipment to do the work is fine as long as you have control of the process, know what you are buying and have the internal and external capabilities to fix it when it breaks. The other key point here would be to know when to sell off these units once you catch up with your work. When the market swings, the price on these types of units will fall sharply.
It may be that the rental alternative is the best way to go. You may have to make some longer term commitments than you like, but you can give the equipment back when you are done and avoid further cash flow requirements.
The final alternative, and one to be taken seriously, is to avoid the whole equipment issue and work within your means by taking only the profitable jobs you can reign in. This way, you can make more profit with fewer total sales dollars and also keep risk to a minimum. That sounds pretty good, doesn't it?
This final alternative is not as far-fetched as you think. How many contractors do you know that have taken on too much and worked themselves into bankruptcy? More than you like to think about.
Taking on more business requires more capital in the form of profits or capital contributions. Without capital, your bills come due faster than you can bill and collect, and before you know it, you have a problem almost impossible to correct.
If you must expand the business, do so with careful planning and cash flow projections. Otherwise, at this time, it may be better to do less and make more.
Garry Bartecki is director of dealer/distributor services at BDO Seidman, LLP of Chicago, as well as a consultant to the AED. He has also worked as an independent CPA and consultant to equipment dealers. He can be reached at (312) 616-4677 or gbartecki@bdo.com.