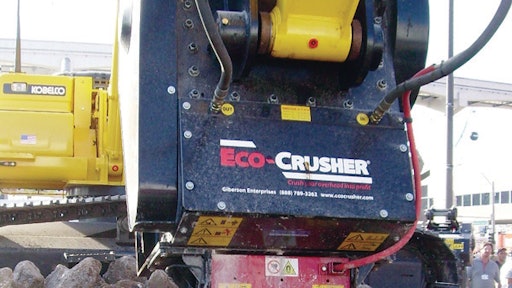 Crusher buckets have available an optional magnet to provide an easy, efficient means of removing rebar from crushed debris.
Installation kit consists of a magnet, support structure, mounting bolts and a wiring diagram
Magnet mounts to the body of the crusher bucket and is operated from inside the cab
Magnet and support structure weigh between 716 and 804 lb.
Operational distance between magnet and product to be picked is approximately 6 in.