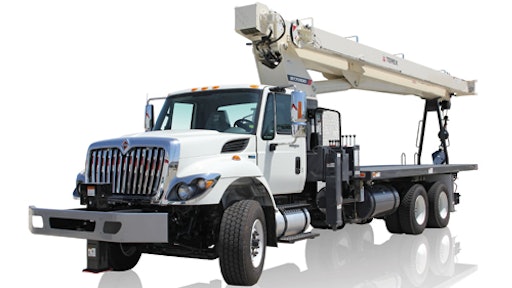 Specialized equipment and trailer manufacturer Load King LLC acquired Terex Corp.'s boom truck, crossover and truck crane product lines. The acquisition marks the latest milestone in the continued expansion of Load King's manufacturing portfolio, which already encompasses cutting-edge water tank, dump body, roofing conveyor, mechanics body and trailer lines. 
Load King calls the event the "launch of boom truck, crossover and truck crane product lines under Load King's brand."
Load King plans to unveil new and enhanced crane configurations in the near future, among other developments and opportunities expected to accelerate the company's continued growth. The company is currently transferring inventory and equipment for the acquired product lines to Load King's growing campus in Kansas City.
Terex will work closely with Load King to ensure a smooth transition and will continue to sell parts and offer support to customers during what's anticipated to be a one-year transition period.
"We continue to implement our 'Focus, Simplify and Execute to Win' strategy'" said John Garrison, Terex CEO. "By focusing on businesses where we have a strong market position, we can efficiently concentrate our improvement efforts to maximize value for our customers, team members and shareholders.
"After completion of this transaction with Load King and the sale of Demag Mobile Cranes to Tadano, Terex will remain in the rough terrain and tower crane businesses. We will fulfill global demand for rough terrain cranes from our Crespellano, Italy facility, including the popular RT 100US and for tower cranes from our Fontanafredda, Italy facility. Customers can be assured that we will continue to sell parts and provide support to rough terrain, tower crane, and other legacy crane products. We are investing in parts inventory and improving our operations to better serve these important customers."