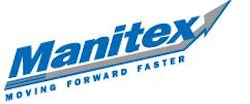 Manitex International, Inc., a provider of engineered lifting solutions announced that it has completed the previously announced acquisition of Valla, SpA, of Piacenza, Italy. The acquisition closed on November 30, 2013, for a total potential consideration of up to $1.2 million, principally based on an earn-out provision. Valla is expected to be accretive to Manitex International's earnings in 2014.
Valla reported 2012 annual revenues of approximately $7.5 million and EBITDA of $0.7 million.
Since its founding in 1945, Valla has developed a full range of mobile cranes from 2 to 90 tons, using electric, diesel, and hybrid power options. Its cranes offer wheeled or tracked, fixed or swing boom configurations, with dozens of special applications designed specifically to meet the needs of its customers.
Valla is a certified ISO 9001:2008 by TUV.
Companies in this article