RDO Equipment
Not long ago, backhoes were one of the most popular used construction machines. Today, the excavator is taking hold of that title, with demand for both new and used excavators growing rapidly.
Excavators offer more versatility, including the ability to be paired with more attachments, used for more applications and the ability to be advantageous to more industries, so it's not surprising to see this uptick in popularity. The drawback for those interested in one? The higher demand means lower supply for both new and used. For those of you in the market for used, the following five tips can improve your opportunity to secure one.
1. Buyer, Meet Seller
Between the Internet, live auctions and qualified sellers, there's no shortage of options when searching for any piece of used equipment. However, not all offer the same experience.
Choosing to buy a used excavator from an equipment dealer's rental fleet is an option that comes with several advantages. A large inventory, detailed service and maintenance records and potential for aftersale support top the list of why to buy from a trusted dealer.
Private sellers require vetting, which can be done by asking for recommendations and reading online reviews. Keep in mind, the private seller's ultimate goal is to do just that – sell. The excavator they're offering might not be a good purchase for a particular buyer, but a private seller typically isn't concerned about the end-user's needs, financial situation or long-term plans.
Auctions are often a great source for used equipment seekers. However, when a market is hot – as the market for used excavators currently is – auctions typically don't see a large inventory of high-quality machines.
Used Construction Equipment Outlook for the First Half of 2019
2. Get an Early Start 
The agriculture industry has seasonal factors that affect the best time to buy used farm equipment. While the construction industry doesn't follow this same pattern, timing is a factor to consider when buying a used excavator.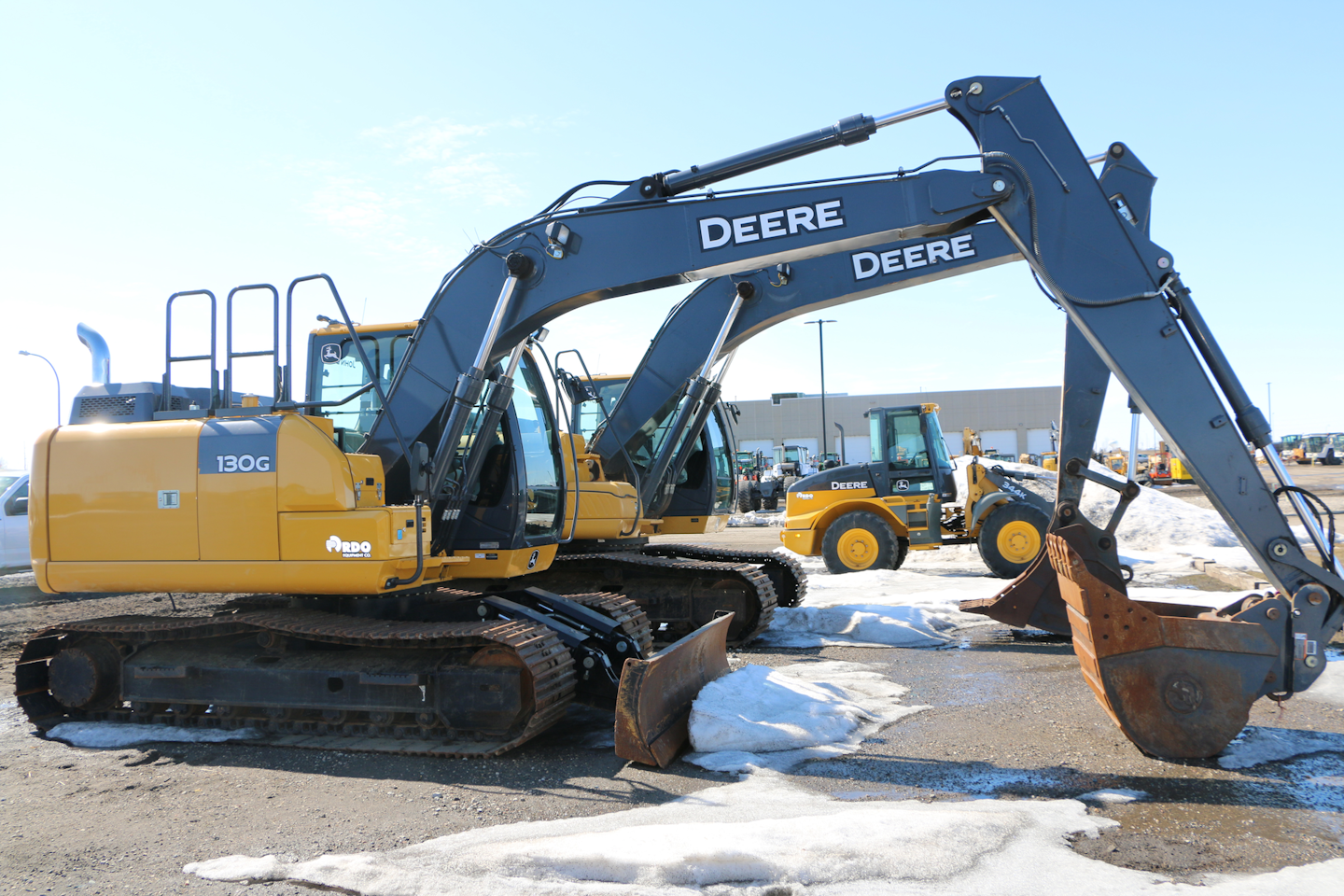 RDO Equipment
Because of their popularity, excavators move fast when they hit the used market. A business owner or fleet manager is wise to look ahead 30 or even 60 days to see if an excavator purchase is likely to be needed.
This proactive approach allows time to continue a search if initial options are scooped up too fast. It also puts a company in the best position if working with a local dealer. An excavator may be scheduled to be coming back from a rental agreement, with the opportunity to purchase it immediately upon availability.
3. Evaluate the State  
To determine an excavator's condition, ask the seller for a detailed account of the machine's previous applications. For example, excavators that have been used for demolition work may have more wear and tear than one used for digging and little else. Another unique scenario is excavators that have spent time in trenches, swampy areas or other jobsites with standing water. If not properly cared for, water can do significant damage to a machine –  sometimes damage that can't be seen at first glance.
In addition, give special attention to the excavator's undercarriage. It's usually not an issue with excavators compared to a machine that's more mobile, like a used dozer. (Read: 5 Tips for Buying a Used Dozer) However, undercarriage rebuild is an expensive repair, so it's worthwhile to check it out.
Finally, inspect the bucket and stick pins and bushings to ensure there isn't excessive wear.
4. History and Characteristics
To further dig into a machine's history, it's perfectly reasonable to ask for service records, including detailed info like oil sample history. Check all the pressures and make sure the speeds are set to factory specifications. An immediate red flag is a machine that can't meet the factory specifications.
A machine's hours is a final trait worth looking at. Machine values start to drop off significantly after 6,000 hours. Consider the long-term potential of the excavator in a fleet to determine the impact its hours has on the purchase.
5. Additional Use Considerations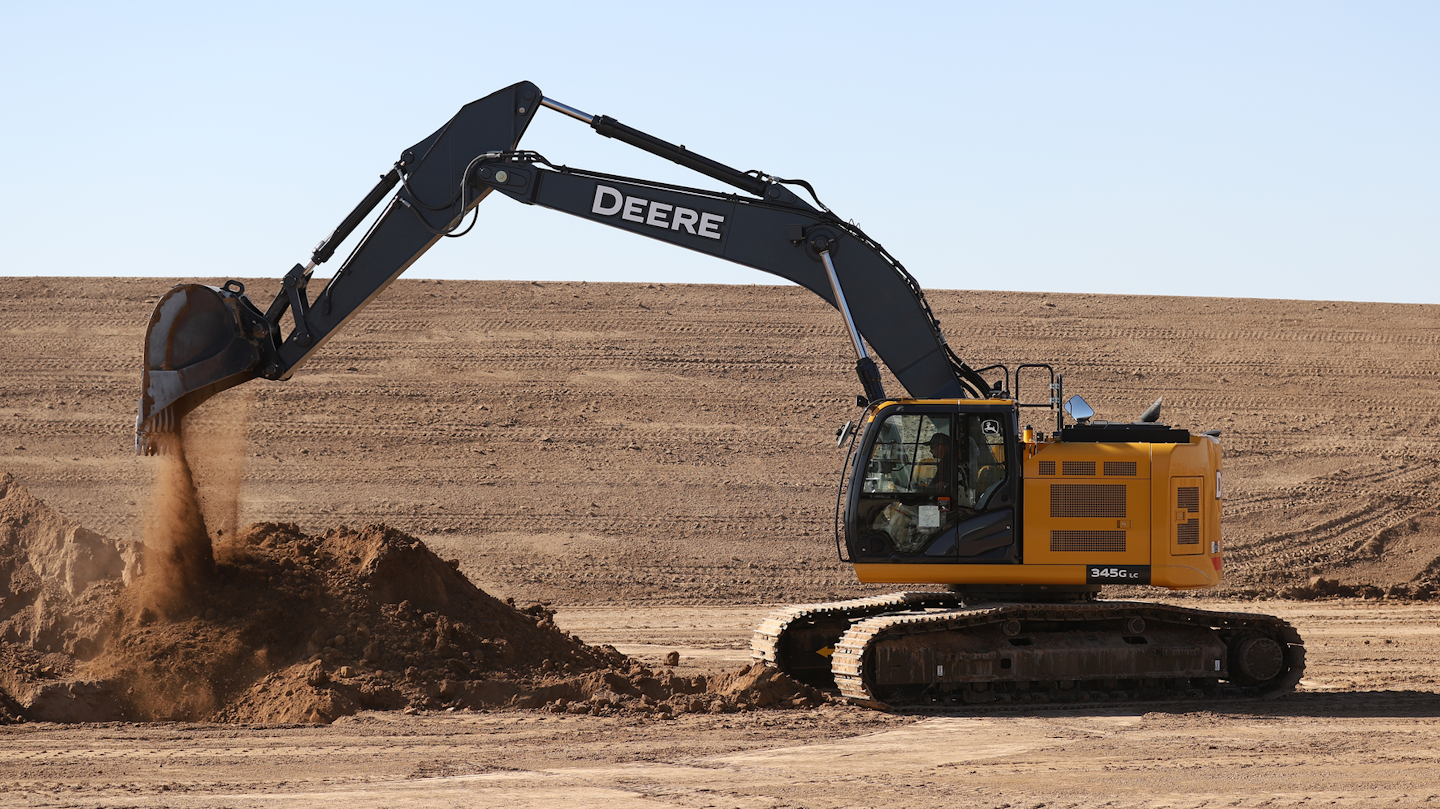 RDO EquipmentThe remaining areas to consider when looking for a used excavator go back to the add-ons that are of interest.
Similar to the excavator market itself, the excavator technology market is hot right now. 2D, 3D, and other advanced automation systems are or will be available and are making significant impact on the industry. An advantage to used excavators is they can typically be outfitted with these systems – you don't need to buy a brand new machine to get the latest technology. Better yet, look for a used machine already equipped with some kind of automation or machine control guidance technology.
For users who need to run high-flow attachments and run them for several hours, auxiliary hydraulics are also must-haves.
If the trend of excavator popularity continues, expect them to be tougher to find and come with a higher price tag. Those looking to stay on top of the trend and invest in a quality used excavator now can follow these tips to find the right one for the fleet.
Dennis Howard has spent more than a decade with RDO Equipment Co.'s construction equipment division, working with teams in the company's Texas and the Desert Southwest regions. As a Vice President, he focuses on fleet management, with used construction equipment values and heavy equipment sales two of his key areas of expertise. He's a member of the Association of Equipment Management Professionals (AEMP) and a regular contributor to ForConstructionPros.com. Connect with him on Twitter @RDODennisH.