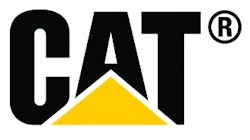 Caterpillar Japan Ltd. (CJL) and Mitsubishi Heavy Industries Ltd. have agreed to complete the second phase of a share redemption plan in the second quarter of 2012 that will result in Caterpillar Inc. becoming the sole owner of the CJL joint venture. The estimated value of the second phase of the share redemption is 36.5 billion JPY (about $448 million).
Caterpillar and MHI established a 50-50 joint venture more than 45 years ago known as Caterpillar Mitsubishi. In 1987, the joint venture was expanded, and the company was renamed Shin Caterpillar Mitsubishi (SCM). In 2008, following completion of the first phase of the redemption plan, Caterpillar became the majority shareholder in SCM, and the business was renamed Caterpillar Japan Ltd. The joint venture has developed Caterpillar's global excavator line and facilitated Cat access to the Japanese and other Asian markets.
"We have enjoyed a long and successful partnership with Mitsubishi Heavy Industries, which has in turn benefited our customers in the region who have relied on our machines to help make sustainable progress possible, and we are sure that our friendly relations will continue," said Rich Lavin, Caterpillar group president with responsibility for Construction Industries & Growth Markets. "The strategic decision to fully integrate our Japanese operations into Caterpillar supports our enterprise strategy focus on competing and growing our leadership in the rapidly expanding emerging markets of Asia and the Commonwealth of Independent States," Lavin continued.
Caterpillar's operations in Japan include major manufacturing centers in Sagami, which will transition to a high-tech component facility, and Akashi, which is primarily involved in the manufacture of hydraulic excavators. Akashi is also home to the company's hydraulic excavator design center, providing the design for Caterpillar's hydraulic excavator product line globally. In addition, Caterpillar owns several dealers and rental companies that provide Caterpillar products and service key markets in Japan.
Companies in this article