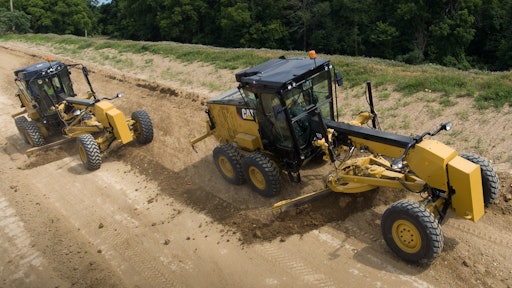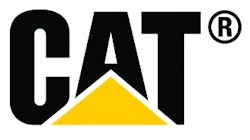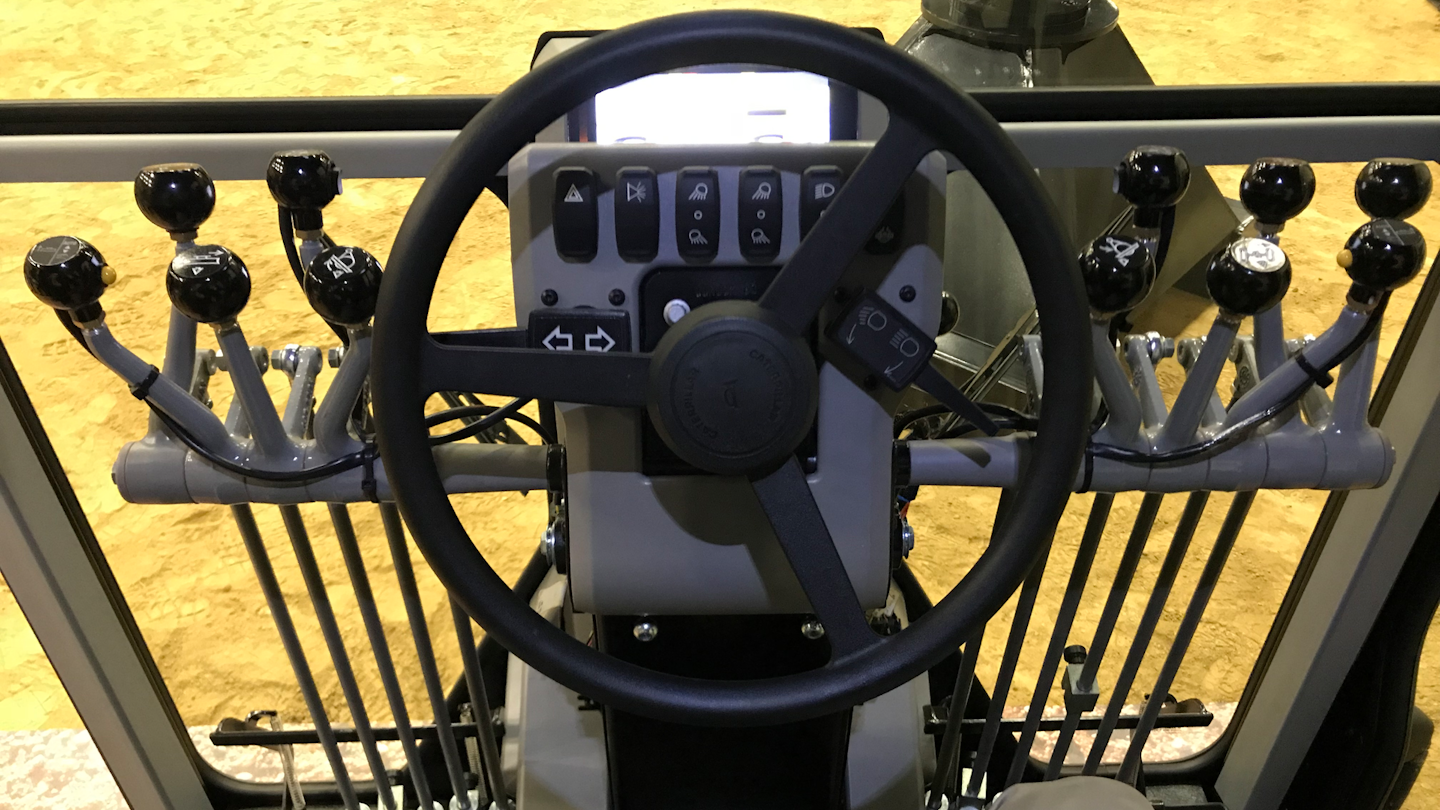 Traditional steering wheel and lever controls can be fit with switches to put control of grade technology at your fingertips.Caterpillar's new 120 motor grader allows buyers to choose traditional steering wheel and levers or joystick controls, tandem or all-wheel drive and select from a range of scalable grade control technologies.
A ground-up redesign of the cabs enhance visibility by eliminating the C-pillars in the back corners. The rear ROPS support was centered on the back wall of the cab, directly behind the operator.
The traditional lever and steering wheel controls are familiar, mounted in a flat-front cab (necessary to accommodate the controls). The control console adjusts to operator preference. The option to integrate automatic grade-control switches and buttons on the levers puts technology control within easy reach.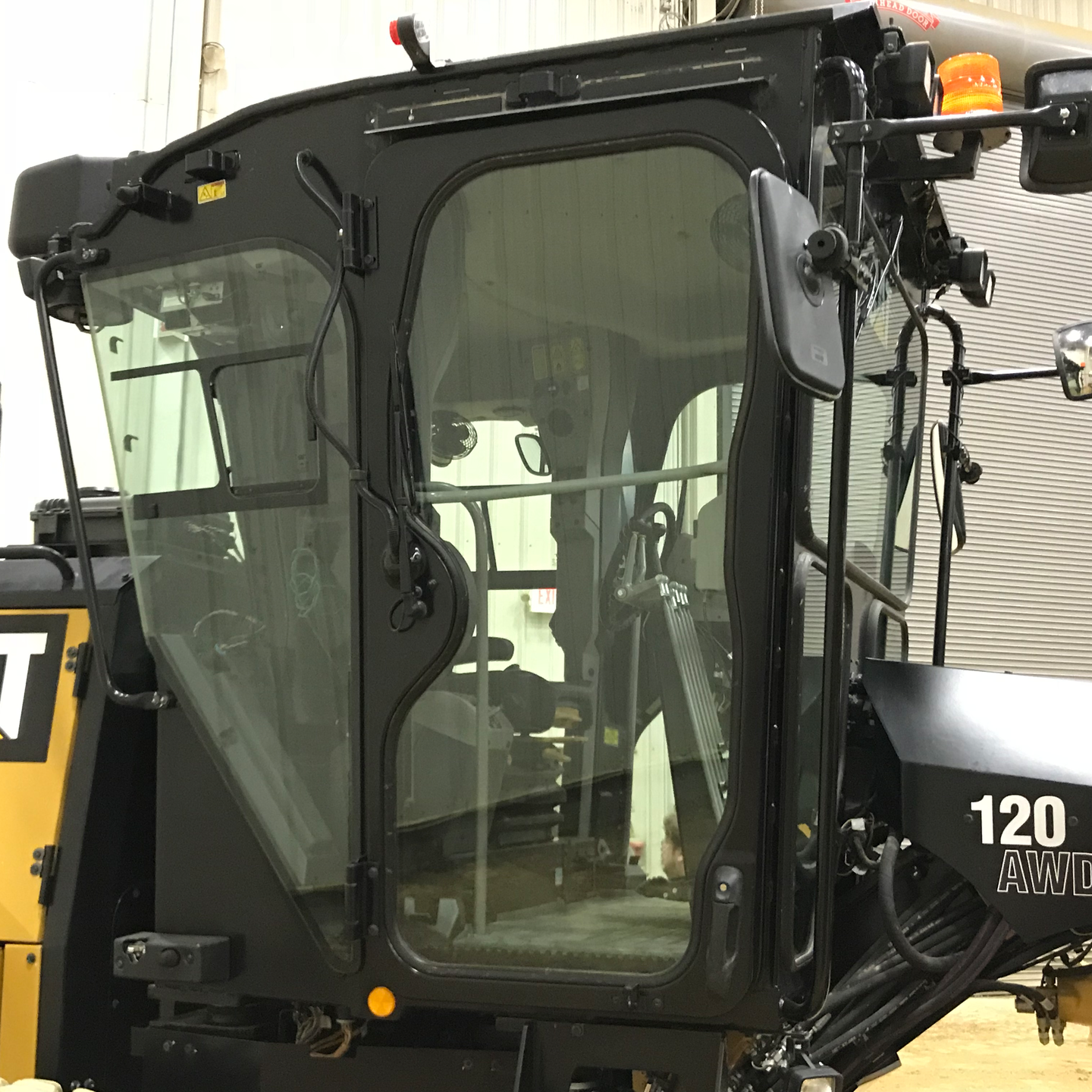 Back-of-cab C-pillar is gone from Cat graders, opening up view to the tandems.Caterpillar's Stable Blade option adds an accelerometer dedicated to sensing the onset of bounce, or loping, before the operator, and slowing the machine automatically if the bounce threatens grade quality.
Joystick controls reduce hand and arm movement up to 78%. Technology options are integrated into the joysticks for seamless operation. Auto-Articulation automatically articulates the frame when the operator steers with joysticks. The angled-front cab used with joystick control improves the operator's view to the blade.
View machine information and control Cat GRADE technology on the 10-in. color monitor or touchscreen monitor.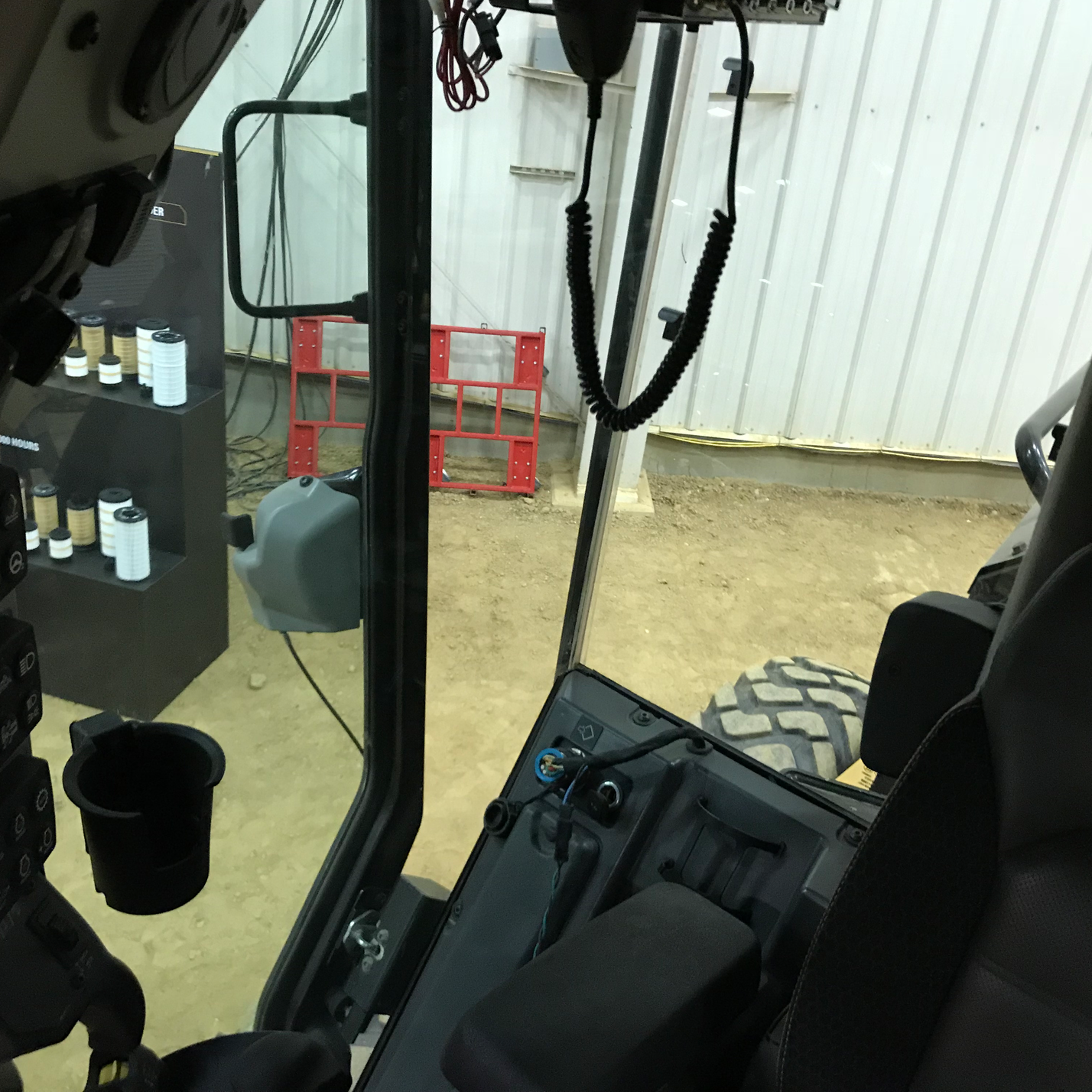 Cat Grade with Cross Slope Indicate is a new non-automatic option that displays the main-fall and cross-slope of the blade. Cat Grade with Cross Slope is a two-dimensional system that allows the operator to set the desired slope and control one end of the blade manually while the other end follows automatically at the desired grade.
Caterpillar says you can save up to 20% in circle-adjustment labor costs with conveniently located wear inserts and the top-adjust drawbar circle option.
The Cat C7.1 engine, working in ECO mode, uses up to 15% less fuel
All-wheel drive option: 145 to 189 net hp range
Standard tandem drive: 139 to 165 net hp range
All-wheel-drive offers front-wheel-only creep mode for precise grading
Seat upgrades: air suspension, heated and cooled, air-adjusted side bolsters
Cartridge-style filtration and extended intervals saves up to 15% in maintenance costs
Extended engine oil, hydraulic, fuel and transmission filter service intervals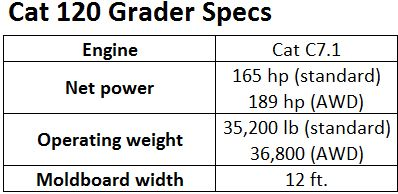 Request More Information
Fill out the form below to request more information about
Cat 120 Grader Offers Steering Wheel and Levers Again