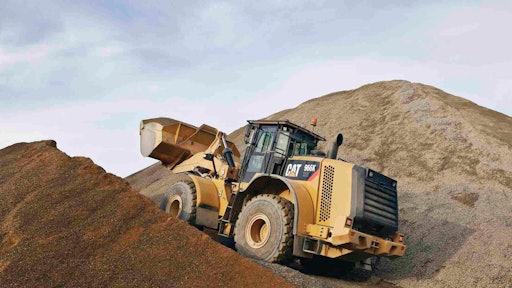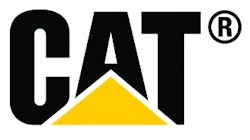 The XE version of Caterpillar's 966K wheel loader has a continuously variable transmission (CVT) that helps improve the number of tons of material moved per unit of fuel up to 25 percent.
Cat's integrated CVT replaces a traditional drive line's torque converter with a hydraulic pump and motor (variator unit), which allows for smooth, continuous ratio changes between engine speed and machine speed. The variator runs much cooler under heavy load than a torque converter, and the allows the engine to run in a more efficient operating range (Working range: 1,250 to 1,600 RPM). 
Power is also transmitted through the CVT in a parallel mechanical gear path that is much like a powershift transmission. It is combined with variator power through a series of planetary gear sets. Transmission operation is automated and transparent to the operator.
Energy of machine momentum is recovered during deceleration to power implements or the cooling fan
290-hp Cat C9.3 ACERT diesel engine
Electro-hydraulic joystick steering is standard
Standard Performance Series Buckets designed to fill faster and retain loads better
Operating weight: 53,300 lbs.
The 966K XE will be available in North America in the first quarter of 2013
Brochure: Cat 966K XE Loader with CVT
Request More Information
Fill out the form below to request more information about
Cat 966K XE Loader with CVT