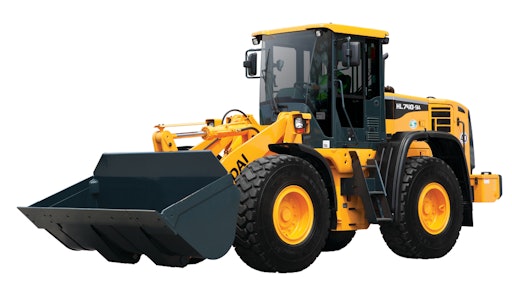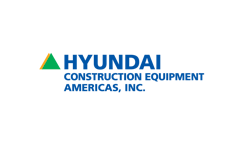 The Hyundai HL740-9A wheel loader features many improvements from previous models including a Tier 4 Interim/Stage IIIB 116-hp Cummins QSB6.7 engine which features advanced electronic controls and a self-diagnostic system. The high pressure common rail system and advanced in-cylinder combustion technology improves the power and reduces the fuel consumption of the wheel loader.
Fully automatic transmission
Improved clutch control and minimized shifting shock when travelling
Designed to allow the operator to customize the machine's engine power, automatic transmission, shift time and clutch cut-off activation
Three engine power modes: power, standard and economy
Four transmission power shift modes: manual, light, normal and heavy
Rotary type switches for easy adjustment of engine power modes, transmission power shift modes and clutch cut-off modes
17% wider rounded front windshield than previous models
Advanced multimedia functional 5.7-in. touch screen LCD color monitor with adjustable swivel
Hi-mate Remote Management System
Available in extended reach (XTD) model and tool carrier (TM) model
Operating weight: 28,000 to 29,320 lbs.
Bucket capacity: 3 cu. yds.
Bucket breakout force: 23,880 to 24,800 lbs.
Request More Information
Fill out the form below to request more information about
HL740-9A Wheel Loader