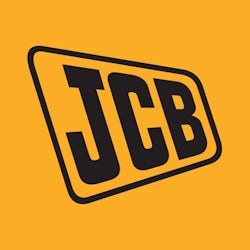 JCB has teamed up with Diggerland USA, the construction-themed adventure park in West Berlin, NJ, to race the JCB GT, the World's Fastest Backhoe at the upcoming 38th Annual US Diesel Truckin' Nationals event. The event will take place on September 13 at Old Bridge Raceway in Englishtown, NJ. 
A celebration and display of diesel innovation, the US Truckin' Nationals hosts a series of diesel race lineups, Monster Truck Thrill Shows and an exhibit of 2,000-plus diesel big rigs and machines. 
Diggerland, in partnership with JCB, will be on location displaying a series of modified construction machines currently in use as rides and attractions at the theme park. Making its first appearance in the North American Racing circuit since 2012, the JCB GT, a 1300-horsepower backhoe, is scheduled to run the quarter-mile during the event. This incredible machine can reach speeds up to 100 mph.
"Between Diggerland, Raceway Park and JCB, this is going to be a show that the crowd won't soon forget," said Ilya Girlya, president and CEO of Diggerland USA and Sahara Sam's Oasis. "We are excited to have partners that share in our ability to showcase unheard-of concepts. The ingenuity in equipment design that makes rides at Diggerland possible is bringing us the JCB GT, the world's fastest backhoe driven by Neil Smith, JCB's leading demonstration manager."
Diggerland USA, opened to the public in June 2014 and is the United States' first-ever construction-themed adventure park to provide families with the opportunity to drive, ride and operate real, life-sized construction equipment. JCB provides the majority of the modified equipment used in Diggerland's attractions.
"At JCB, innovation is our lifeblood and we do everything a little bigger, a little better and a little faster; that includes building the World's Fastest Backhoe," said Thom Peebles, vice president of marketing for JCB North America. "The JCB GT is a showcase of JCB innovation and engineering with its 1300 horsepower engine and the ability to blast down a quarter-mile drag racing track in as little as 17 seconds." 
The US Diesel Truckin' Nationals will take place from 9:00 AM to 10:00 PM Saturday, September 13. Media interested in covering the JCB GT race should contact Dave Napp with Old Bridge Township Raceway Park at 732-446-7800.