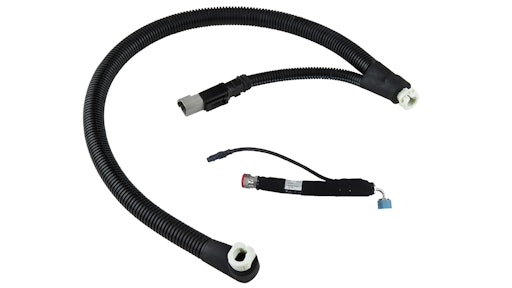 The Parflex Division of Parker Hannifin now offers a standard line of SCR Hose for on-vehicle DEF (diesel exhaust fluid) transfer with EPDM or nylon core tubes to meet Tier 4 specifications to be implemented in 2018. The heated hoses are designed for heating and conveying DEF throughout the selective catalytic reduction (SCR) system on commercial vehicles.
Locks in the heating elements with an extruded sheath for added protection and long-lasting uniform heating
Thermal performance balanced to ensure even heating throughout the assembly length
Power densities can be customized for different dosing control systems
Thaw performance and final hose assembly lengths limited only by the maximum available power of the dosing system
Standard assemblies available with a 4mm (EPDM core), 5.5mm (EPDM core) or 6mm (nylon core) I.D.