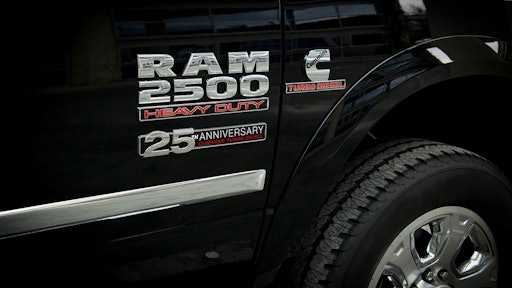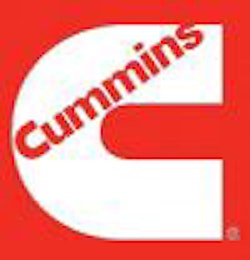 Cummins is commemorating the 25th anniversary of its Turbo Diesel engine in the Ram Heavy Duty Truck lineup by releasing an upfit package for model-year 2014 heavy-duty pickups. The Cummins Turbo Diesel was first available in a Ram pickup truck for model-year 1989, and continues to be offered in today's Ram Heavy Duty pickups and Chassis Cabs. With this 25th anniversary package, 2014 Ram Heavy Duty pickup owners will be able to transform their truck into a unique 25th anniversary truck with custom badges, floor mats, Katzkin leather interior and a Cummins red breather cover under the hood.
Enhancements to the Turbo Diesel engine over the years include the introduction of full-authority electronic fuel systems, the move from a 12- to 24-valve cylinder head, an increase in displacement from 5.9 to 6.7 liters and the introduction of the VGT Turbocharger with integrated exhaust braking. During the same time period, Cummins has more than doubled the horsepower and torque from its original rating of 160 hp and 400 lb.-ft.
"Our 25-year partnership is a testament to the continued advancements of our products and the inherent dependability that our customers demand," said Dave Crompton, Vice President - Cummins Engine Business. "We developed this package to offer our loyal customers a way to celebrate this milestone anniversary."
Companies in this article