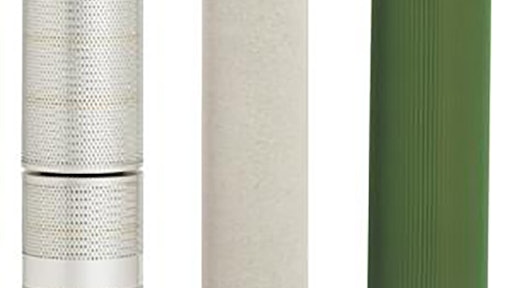 Article originally published on Noria.com.
Although the basic principles of filtration are the same in each case, there are slight differences in filters based on the application.
In most force-fed lubrication systems, the filter is after the pump and before the critical machine components. This location poses several problems for the filter.
The first issue is the flow rate. Often a filter located at this point in the system will have to deal with 100% of the flow coming from the pump. If the machine requires large amounts of oil to operate reliably, then the filter must be large enough to deal with the flow. This can be achieved by increasing the surface area of the media or changing the media type to one that utilizes a smaller fiber.
(read the entire article, "Differences in Hydraulic and Lubrication System Filters," at Noria.com...)