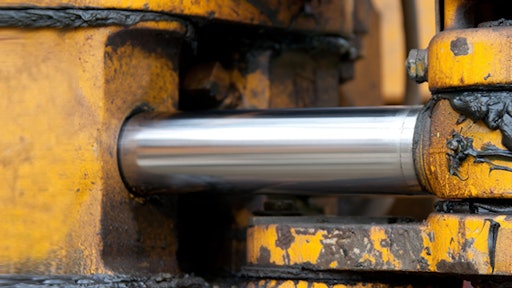 Chevron Lube Matters
Originally published on Chevron Lube Matters blog
Many industries rely heavily on vehicles and equipment that operate hydraulic systems to get work done. Construction, mining, agriculture, waste management — while these sectors may be very different, there is one issue they share: the risk of costly unplanned downtime due to equipment failure related to hydraulic systems.
Proper maintenance of hydraulic systems is critical to reducing that risk, and avoiding particle contamination in lubrication is a key factor. A major challenge in keeping hydraulic systems running smoothly is that clearances between components are very tight, usually measured in microns. That means that relatively tiny particles in the lubricant, even those invisible to the naked eye, can cause enormous damage and impair hydraulic performance. Studies show that particle contamination is the number-one cause of lubricant-related hydraulic equipment failure, accounting for an estimated 82% of component wear.
Compounding the challenge is that hydraulic systems are getting more complex with tighter clearances, higher pressures and temperatures. Pumps, modular directional control valves and hydraulic cylinders all suffer the impact of particle contamination. Seals and hoses are especially vulnerable to abrasive wear that leaks and failures.
Primary cause for hydraulic system failure
The causes of contamination are varied for hydraulic systems. The long journey from the plant to the hydraulic storage tank presents many opportunities for particles to infiltrate the oil. Breathers on tanks, if not properly fitted, may be ingesting particulate matter into the system. Loose or dirty seals may be allowing contaminants in. If components are not cleaned and flushed properly when they are rebuilt, that too can introduce contamination.
To reduce the risk of particle contamination, operators need to exercise caution at every stage at which the lubricant is exposed to air. Storage tanks and reservoirs must be kept clean and sealed and filtration systems kept in good working order.
The best solution, however, is prevention, starting with the oil itself. Use a hydraulic lubricant that meets or exceeds the manufacturer's ISO specifications for cleanliness. Verify with the lubricant supplier that each delivery is certified to the OEM ISO Cleanliness code. Controlling fluid contamination on the initial fill could save as much as 90% of the cost to remove it later, according to Noria, the worldwide leader in providing lubrication consulting services and training.
It all comes down to the bottom line. Minimizing particle contamination in hydraulic systems helps maximize performance today and extend the useful life of equipment into tomorrow, delivering a better return on investment over the long haul.
Jason Gerig is currently the Americas ISOCLEAN Business Manager for Chevron Lubricants where he is implementing an industry leading business model for certified clean lubricants. He has 23 years of experience in the lubricants and fuel industry holding various positions in operations management, marketing, and sales with his primary passion focused on equipment reliability utilizing certified clean lubricants. He holds a B.S. degree in Business Marketing from the University of Wyoming and has been recognized by the Society of Tribologists and Lubricant Engineers as a Certified Lubricant Specialist and Oil Monitoring Analyst.