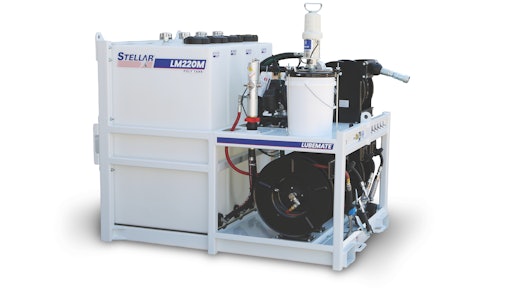 Stellar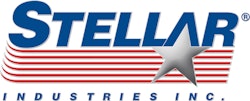 Stellar Industries has announced the launch of its latest product, the LM220M Poly Lube Skid. This new addition to Stellar's product lineup is designed to support lubrication services for mechanic trucks with its improved contamination control, reduced leak points, serviceability and ability to be lifted by a crane.
"As industry leaders, Stellar remains committed to developing products that enhance efficiency, safety and reliability for service technicians around the globe," said Tim Davison, vice president of sales and marketing at Stellar. "The new poly lube skid is another milestone in our mission to provide cutting-edge solutions to meet the evolving needs of our customers."
The Stellar LM220M Poly Lube Skid addresses several challenges faced by service technicians in the field:
Contamination control: Stellar's LM220M Poly Lube Skid has been engineered to prevent contamination of lubricants or any other substances it contains. This design facilitates clean operation, promoting equipment longevity and reliability.
Fewer leak points: The poly lube skid features fewer potential areas for leaks. This reduction in leak points decreases the risk of spills and fluid loss, promoting safety and environmental compliance.
Serviceability: The poly lube skid is designed for maintenance and repair, allowing for servicing when needed.
Crane-lifting capability: Another feature of the poly lube skid is its ability to be lifted by a crane, even when fully loaded. This capability simplifies logistics and provides added flexibility in the field.
This poly lube skid from Stellar represents an option for mechanic trucks, service trucks and vans, offering a solution for lubrication services and preventive maintenance. Like all of Stellar's LubeMate Lube Skids, the LM220M Poly Lube Skid enables onsite lube services as a practical alternative to a dedicated lube truck.
It can be customized to meet the specific needs of different industries and equipment types, accommodating various types of custom configuration fluid options including new oil, waste oil, antifreeze, diesel and DEF.
Request More Information
Fill out the form below to request more information about
Stellar Offers LM220M Poly Lube Skid