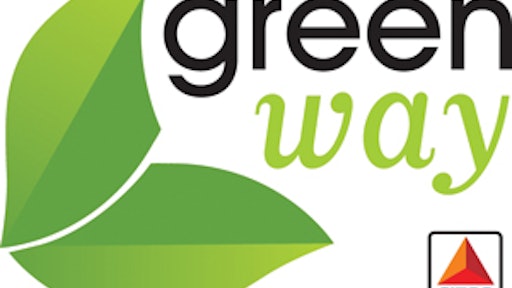 While it's still finding its way, green technology is becoming more and more readily available within the construction industry. In this Q&A panel, we asked oil and lubricant manufacturers to identify where they are with current technology, what benefits it provides and where they see green going in future.
Which products or product lines offered by your company for construction and/or heavy-duty use would be considered "green" fluid technology?
Shell: We recently introduced Shell Rotella T6 full synthetic diesel engine oil that promotes fuel economy performance, and Shell Tellus EE to help increase the energy efficiency of hydraulic systems.
ConocoPhillips: Our "green" products generally can be divided into three groups. Firebird re-refined lubricants are formulated with greater than 50% high-quality, re-refined base stocks. This product line was specifically developed to encourage recycling of used oil and to minimize the environmental impact of its disposal. 
Synterra and Ecoterra ashless (zinc-free) anti-wear hydraulic fluids are intended for use in mobile equipment operating in environmentally sensitive areas. They do not contain heavy metals. They do include both readily biodegradable and inherently biodegradable fluids, thus offering reduced environmental impact in case of leaks or spills. 
Conoco synthetic and synthetic blend lubricants provide the capability for extended drain intervals. This promotes lower oil consumption and reduces the costs and environmental impact of disposal of used oil.
CITGO: Clarion Green lubricants are formulated with aromatic-free white mineral oils and are inherently biodegradable and non-toxic. This family of premium greases and high-performance, anti-wear hydraulic oils is ideal for ecologically sensitive applications. Available products include 460 gear lube, A/W oils, form oil and HT EP grease No. 2.
Our new HD Greenway program is designed to optimize fleet performance, both economically and environmentally. The program is comprised of a family of synthetic products and our LubeAlert oil analysis management tool. Together with the oversight of a CITGO Lubricant expert, the Greenway program is tailored for each fleet to pinpoint areas of financial and resource savings.
HD Greenway products include SynDurance HD engine oil, QuatraSyn synthetic automatic transmission fluid, OverDrive HD greases, synthetic automotive gear oils and 700 Plus.
BP Lubricants: We offer Castrol AnvolSWX Fire Resistant and Biodegradable Antiwear Hydraulic fluid and Carelube HTG Canola Oil Based Antiwear Hydraulic fluid.
What features/benefits do these products offer that can enable construction companies to become more eco-friendly in their fluid use without sacrificing equipment performance?
Shell: Rotella T6 Full Synthetic was developed in close cooperation with leading engine and vehicle makers. It meets the durability and performance demands of the latest low-emissions equipment. It can also help improve fuel efficiency through lower viscous friction in lubricated contacts, and by reducing the energy used to pump the oil through the engine. It offers fuel economy savings up to 1.5%, as demonstrated in 2009 on-the-road field testing in medium-duty trucks. (Applies to 5W-40 only, highway cycles, compared to Rotella Triple Protection 15W-40.)
Tellus EE has been shown to help reduce the energy consumption of hydraulic machinery by an average of 8% (based on customer-reported and Shell-managed evaluations), while providing enhanced equipment protection and the capability to extend oil maintenance intervals. Improvements in energy efficiency will vary depending upon the application, operating conditions, current product being used, condition of the equipment, maintenance practices being adopted and the intensity of hydraulic power used.
This product also exceeds the maximum test duration of 10,000 hours in the industry TOST test used to assess oil life of hydraulic fluids, as well as demonstrates wear levels in hydraulic pump tests below the levels often set by industry standards. 
ConocoPhillips: The key environmental benefits of our green products are to help reduce oil consumption; minimize the costs and environmental impact of disposal of used oil; and, in the case of hydraulic fluids, reduce the environmental impact in case of leaks or spills. With respect to equipment performance, all these products are designed to meet or exceed the latest OEM and industry specifications. The engine oils are fully licensed by the American Petroleum Institute.
CITGO: Clarion Green offers true environmental compatibility if an accidental spill is encountered. Plus, these products don't contain metal. Optimized stewardship or utilization of the lubricant and filter can be achieved via the Greenway product line.
BP Lubricants: Both "green" hydraulic fluids offer varying amounts of biodegradability - Carelube HTG at 95% biodegradability by CEC-T82-L-33 method, and Castrol AnvolSWX at 87% (ISO 46) and 75% biodegradable by OECD 301B method.
The Canola oil-based fluid is produced by a very green process in the growing and harvesting of a crop. Vegetable oils are known to provide optimal anti-wear protection for hydraulic pumps and system components. Plus, they are 100% mixable with mineral oil-based products. Carelube HTG is also zinc-free, which makes it more environmentally friendly for aquatic organisms.
Castrol AnvolSWX provides pump performance equivalent to mineral oil-based fluids, as well as reduces sludge and varnish formation and the potential for valve sticking and failure. It is also resistant to oxidation and thermal degradation and offers reduced filter clogging.
Where do you see environmentally friendly fluid technology heading in the future? How does your company expect to stay at the forefront of this technology?
Shell: Through research and development, Shell aims to provide cleaner, greener and more efficient lubricants. We continue to work with customers to tackle issues at the forefront of their businesses, such as fuel efficiency, CO2 emissions, extended drain intervals and environmental compatibility. 
ConocoPhillips: We are constantly working with our additive suppliers, OEMs and customers to improve products. We expect to see continued use of higher quality base stocks and more robust additive packages to help extend lubricant drain/service intervals to further reduce oil consumption, minimize disposal costs and help conserve natural resources.
We also expect to see continued development of new additive technologies to help protect and extend the service life of emissions control systems on over-the-road and off-highway equipment. And we expect to see more development of bio-based fuels and lubricants.
CITGO: We are constantly working to improve existing products, as well as develop new products to meet the evolving demands of the industry.
BP Lubricants: We will devote resources to develop additional products if these are justified by customer demand.