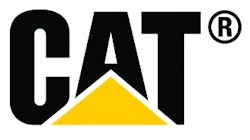 Caterpillar Inc. (NYSE: CAT) will nearly triple the square footage of its manufacturing facility in Sumter, S.C., and move production of large hydraulic cylinders from the company's Joliet, Ill., facility there. The Sumter facility currently produces small hydraulic cylinders used in a variety of Cat products.
Once the expansion is completed, the Sumter facility will be the primary source for small and large hydraulic cylinders for North and South America. Expansion in Sumter will allow the Joliet facility to focus on increasing production for other components currently produced in Joliet.
It is reported that Cat plans to spend $20 million in Sumter, and the new capacity will add 80 jobs at the facility. 
Companies in this article