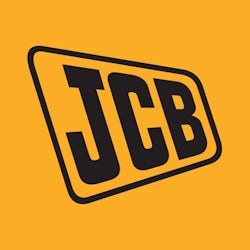 During a press event that brought together editors from Europe and North America, JCB formally launched its technology solution to meet Tier 4 Interim/Stage IIIB requirements. The Ecomax engine achieves emissions levels without requiring aftertreatment. This has been achieved through the use of innovative in-cylinder technologies alone, rather than resorting to external exhaust aftertreatment or a diesel particulate filter (DPF).
The result of a more than $125 million investment, and in excess of 110,000 hours of testing in 70 different machines, the JCB Ecomax engine offers power and torque ratings specific to construction and agricultural machinery, with low emissions and reduced fuel consumption. The engine will be fitted into machines spanning the 74- to 174-hp range, including JCB backhoe-loaders, Loadall telescopic handlers, wheeled loading shovels, the JS excavators, rough-terrain forklifts, skid-steer loaders and compact track loaders.
Key features include:
- No requirement for DPF or additives
- Recalibration to run on poorer quality fuels, enhancing used machinery residual values
- 29,000-psi high-pressure common rail fuel injection
- Variable geometry turbocharger
- Cooled exhaust gas recirculation (EGR)
- LiveLink connectivity for engine ECU data analysis
- Ability to run on standard engine oils
"We have been able to provide our customers with a solution to comply with European and American emissions legislation, without expensive after treatment or additives, through the use of innovative engineering," says Alan Tolley, JCB's Director of Engine Programs. "Of course, there will be an additional cost for Tier 4 Interim engines, as they use sophisticated components and technologies. However, we feel that the fuel savings and productivity benefits of the latest JCB machines will more than outweigh that initial premium.
"What's more, by recalibrating the Ecomax engine, turning off the exhaust gas recirculation and reducing fuel injection pressures, it is possible for the engine to be run on higher sulphur content fuels," Tolley points out. "This process can be carried out by any of our 2,000 JCB dealers around the world using standard JCB service tools, offering a flexible, straightforward solution for our customers on the used equipment market."
A Clean Approach

As a vertically integrated equipment producer, JCB asserts it has been able to concentrate on every aspect of machine design to reduce fuel use and cost for customers. Central to this approach has been the design and development of its own diesel engines, initially the Dieselmax and now the Ecomax range.
Using an innovative combustion process design (patent pending), the company has brought together ultra-high injection pressures of 29,000 psi in the common rail system, with variable geometry turbocharger for rapid response at low rpm, to create a cleaner more efficient burn. Cooled exhaust gas recirculation is used to further reduce emissions, passing a small amount of the exhaust gas back through the engine to cool the combustion process and reduce Nitrogen Oxides (NOx) within the cylinder.
To ensure cleanliness of the fuel going into the engines, there will be upgraded fuel and air filters, plus the Tier 4 Interim engines will require a 5-micron water separator and fuel filter for the fuel supply line to supplement the 2-micron engine filter. In addition, a crankcase ventilation filter must be used, which will require replacement at 1,500-hour intervals. The Ecomax engines will, however, be able to run on standard engine oils.
The Tier 4 Interim engines will have the same 500-hour service intervals as the previous models. It is estimated that there will be a nominal increase of 5 cents per hour over a typical 6,000-hour ownership period for a backhoe-loader, an amount that will be  offset by the fuel economy and productivity benefits.
Forging a Link

Because the Ecomax engines feature electronic control, JCB has been able to fully integrate engine diagnostics and analysis into its LiveLink telematic system on certain models. Customers will be able to access location information, service alerts, engine health alerts and other critical data.
With the Tier 4 Interim engine, LiveLink will provide improved diagnostics, fuel economy and work-related data, such as fuel economy in different working modes. This will allow customers to more closely manage the use of equipment, ensuring that maximum economy is achieved on site.