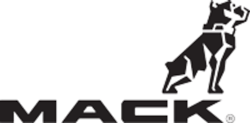 Mack Trucks announced that as part of a $30 million investment, the Hagerstown, MD plant that produces all Mack engines and transmissions will begin assembling heavy-duty drive axles and machining carrier housings.
"Coming on the heels of the $8 million investment that brought production of the mDRIVE transmission to Hagerstown last year, this decision is another indication of our commitment to excellence in integrated powertrain design and manufacturing," said John Walsh, Mack vice president, marketing.
In addition to bringing drive axle operations to Hagerstown, the investment will also be used for upgrades to the engine assembly process, and centralization of aftermarket core warehousing operations. Preparation for the axle operations is underway, with full implementation scheduled for 2015.
Companies in this article