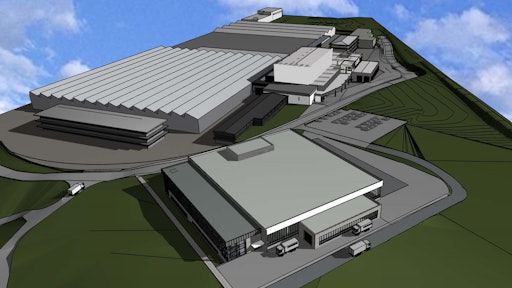 Over the next six years, the Liebherr Group is set to invest approximately $220 million (around 160 million euro) in its development and production site at Bulle in the Swiss canton of Fribourg. Significant capacity expansion in the fields of diesel engines and fuel injection systems will make further growth possible for Liebherr Machines Bulle SA.
Liebherr develops and produces diesel and gas engines, fuel injection systems, hydraulic components and splitter boxes in Bulle. These are used partly in machines and equipment manufactured by the Liebherr Group, but are also increasingly in demand by customers outside the Group.
Liebherr Displays 20 Models Plus Shows Components for the First Time at CONEXPO-CON/AGG
Liebherr Machines Bulle SA currently covers six basic engines from the four-cylinder inline engine to the 12-cylinder V-engine. As part of the expansion, the assembly capacity for diesel engines will be substantially increased. The area used for engine test benches will also be made substantially larger and will cover more than 14,000 sq. meters in future. New machines in the production area will increase capacity and make it possible to expand the range of parts.
Production of common rail fuel injection systems, which have been manufactured in Bulle since 2012, will be increased to more than 100,000 units per year, allowing for reliable supplies to external customers. The new factory section for the development and production of fuel injection systems will cover an area of 9,000 sq. meters and is due to be opened in 2016. The building will be separate from the engine and hydraulics production and will feature highly automated assembly lines and quality assurance systems in line with automotive industry standards.
The modernization of the service and logistics infrastructure with a new warehouse and logistics center and the expansion of the training center will benefit all parts of the site. These measures will also mean a reorganization of the processes and material flows, which the company says will bring about a substantial increase in productivity with reduced space requirements.
With this investment, Liebherr is securing the long-term existence of the Bulle plant and the creation of new jobs.  Most of them will be for qualified skilled workers in production, but many will also be for highly qualified engineers and specialists.
Companies in this article