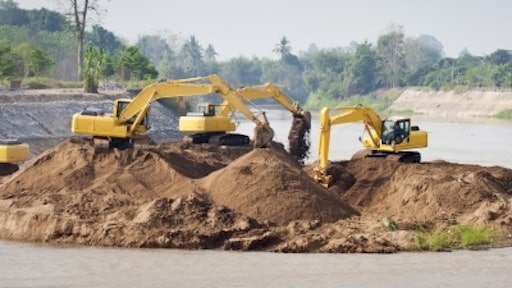 Freedigitalphotos.net
Finding a supplier for construction wear parts can be hard. Never buy rubber tracks, undercarriage, rubber pads, steel chains or solid tires from online unknown sellers. Here are some tips to what to look for in a supplier.
Before purchasing any construction wear parts ask yourself:
Is this product made to OEM specifications?
Will it fit my machine?
What is the quality of the wear part?
What is the supplier's shipping and returns policy?
The relationship is the most important part of finding a construction wear parts supplier. Find a partner that understands your needs and works with any special requests you might have. It is important that your partner puts people first and you have someone to rely on when things go wrong.
When you pick a supplier, make sure they are going to have your parts in stock all the time. Downtime is valuable. Location is as essential as availability.
How long is it going to take for you to get your product?
How fast can they ship the parts out?
What are their shipping policies?
Do they have any hidden fees related to order size?
Pick a partner that has a fair shipping policy no matter whether the order is two idlers or four sets of rubber tracks.
Risks when buying from unknown sellers

Do not buy construction wear parts from an unknown source. Be sure your supplier is a trusted seller.
One of the main risks to buying tracks from an unknown seller is not being able to resolve any issues with defective tracks. It is highly likely the seller will not be accepting returns. Therefore, a lot of online listings have the phrase 'sale is final' or 'as is' in them. The seller is pre-warning you that any issues with this order are your responsibility.
You are not protected at all when buying a track from an unknown seller. Look for a trusted seller badge on eBay listings if buying through eBay. These sellers have worked hard to offer free shipping and free returns on all purchases.