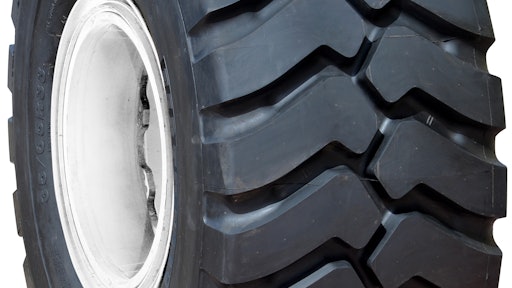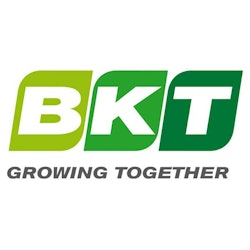 During the upcoming MINExpo International 2016, September 26-28, BKT USA, Inc. (subsidiary of Balkrishna Industries Ltd.) will be releasing six new tires as part of its Earthmax range.
The BKT Earthmax range is made up of 21 different patterns, each to meet a different need in the OTR sector. The Earthmax SR 46, Earthmax SR 25 and Earthmax SR 49 will all be on display in Booth 8109 in the Central Hall.
EARTHMAX SR 46 for rigid haul trucks - Suited to severe rocky, abrasive and harsh mining environments, this tire has been specifically designed to carry heavy loads offering optimal resistance to cuts and chips as well as a long tire life-cycle. The All Steel casing and belts provide protection against shocks, fatigue and flats to maximize uptime and enhance productivity. Earthmax SR 46 features a special lug block pattern with circumferential groove to optimize the cornering performance with minimum tread face damage.
EARTHMAX SR 25 (G-2/L-2) is an All Steel radial tire specially designed for motor graders and loaders operating in the most severe road construction or mining applications.  Its non-directional tread design offers enhanced self-cleaning properties in addition to traction and stability off the road.  
EARTHMAX SR 49 (L-4) is an All Steel radial tire that has been engineered for loaders and dozers. It provides optimum performance in severe mining operations requiring exceptional traction.
Companies in this article