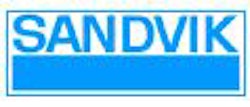 SANDVIKEN, SWEDEN (October 11, 2011) -- Sandvik announced on December 21, 2010 an agreement with the owners of Shanghai Jianshe Luqiao Machinery Co. Ltd. (SJL) to acquire 80% of the equity interest in the company with the established trademark Shanbo. The company has about 1,000 employees and invoicing in 2010 was close to 1 billion SEK (about $150 million).
The acquisition was completed on October 9, 2011 and will be consolidated into Sandvik Mining and Construction as of the same date. The work to integrate SJL in Sandvik Mining and Construction will start immediately.
From the first of 2012, SJL will be a part of the new business area, Sandvik Construction.