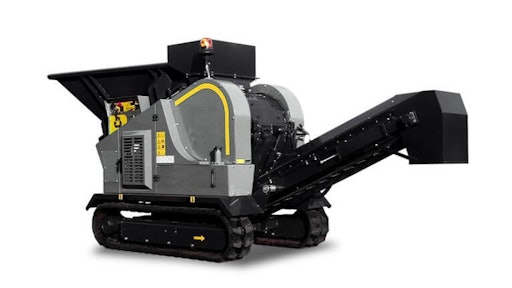 The Komplet MT 5000 mobile hammer mill is a tracked compact mill crushing machine for transforming the waste in reusable fine material.
Isuzu diesel engine
28.5 hp
16-in. by 12-in. inlet opening
Shatter and pulberize glass light concrete, cement tiles, ceramics, toilettes, and more
Swinging hammers, unloading conveyor belt and feeding conveyor built in a wide loading hopper
Remote control for all the movements

Production: 5-25 tph
Size range: 0-1 in.

Request More Information
Fill out the form below to request more information about
MT 5000 Mobile Hammer Mill