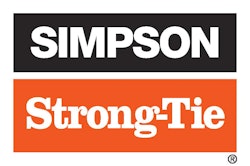 In the wake of Hurricane Sandy, Simpson Strong-Tie is donating $25,000 to assist in the relief response and recovery efforts throughout the East Coast.
The donation was given directly to the American Red Cross Disaster Relief Fund and will aid in providing food, shelter, emotional support and other assistance to those affected by the hurricane. The company will also be matching employees' personal contributions to the Red Cross and other nonprofit disaster relief organizations.
To make a contribution and aid in the Hurricane Sandy relief efforts through the Red Cross, visit www.redcross.org, text REDCROSS to 90999 to make a $10 donation or send a donation to your local Red Cross chapter.
Companies in this article