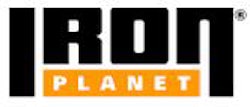 IronPlanet recently announced its partnership with GraysOnline to facilitate sales of excess construction and mining equipment from Australia.
With international interest outpacing regional demand, the partnership will enable Australian sellers to find buyers more easily for their excess inventory.
"Although the mining sector in Australia has slowed, there are still pockets of global demand," said Matt Bousky, vice president of Global Mining, IronPlanet. "Through this partnership, GraysOnline/IronPlanet will offer sellers a worldwide marketplace to reach buyers both in Australia and around the world."
Since pioneering online equipment auctions over a decade ago, IronPlanet has built an audience of nearly 1 million members and has sold over $3 billion of used equipment to online buyers representing nearly every country on the planet. Its weekly auctions offer a selection of construction, mining and agriculture equipment as well as cranes and trucks.
IronPlanet buyers can bid on items from their home, office or on the road using their PC, tablet or mobile phone. IronPlanet also offers guaranteed inspection reports backed by exclusive IronClad Assurance. Hands-on customer care agents help buyers through the process from start to finish.
"In the current environment, accessing a global buyer base is essential to help our sellers move mobile mining and earthmoving machinery out of Australia and revenue into the hands of owners," said Adam Scharer, director of industrial for GraysOnline. "Traveling around the country we saw, first hand, the increased amounts of machinery "parked-up" in yards. We realized that we needed a better solution than a traditional auction or tender campaign to help our clients sell their equipment.  We're thrilled to complement our national marketing expertise with a strong global partner. The strategic alliance allows companies to sell their assets into the strongest markets internationally."