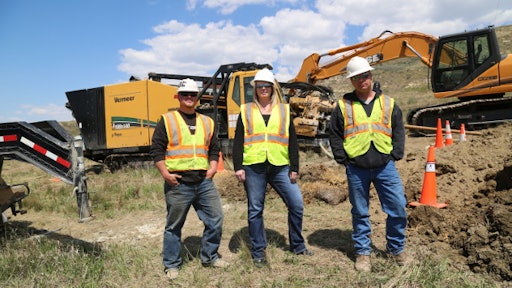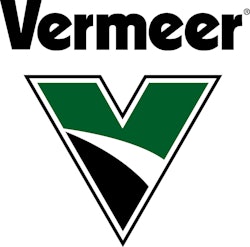 Vermeer Corporation announces the Ultimate Crew contest semifinalists. Eight crews from across North America are one step closer to winning a trip to the International Construction & Utility Equipment Exposition (ICUEE) 2015, where they will compete for the grand prize package — which includes the use of a Vermeer D24x40 Series II Navigator® horizontal directional drill for 12 months and the chance to be featured in future Vermeer marketing efforts.
Contest participants were asked to submit essays explaining what made their HDD operator, locator, mud technician and supervisor the Ultimate Crew. The essays were reviewed by a panel of five independent judges — each an industry expert in his or her own right — who narrowed the field to the following eight semifinalists:
B&T Drainage Inc., from Marshall, Illinois - Crew: Chase Boyer, Colby Boyer, John Boyer, Scott Boyer and Steve Boyer
Roseau Electric Cooperative, from Roseau, Minnesota - Crew: Mike Millner, Neal Vatnsdal and Jedd Von Ende
Ulmer Contracting, from Vancouver, British Columbia, Canada - Crew: Elena Bisognin, Nathan Shalay, Paul Stancic and Chuck Ulmer
Tru Tek Drilling, from Conneaut Lake, Pennsylvania - Crew: Ivan Hershberger, Justin Hershberger, Marvin Hershberger, Reuben Hershberger and Raymond Mast
Martin Hildreth Company Inc., from Rockwell City, Iowa - Crew: Tim Beyerink, David Hildreth, Tom Hildreth and Shannon Pierce
Triad Western Constructors Inc., from Cortez, Colorado - Crew: Orin Blackmore, Ron Cole, Rodney Gilliam, Terry Gorsuch and Frazier Yazzie
M3 Contracting, from Monticello, Minnesota - Crew: Colby Mavencamp, Dave Mavencamp, Mike Muir and Matt Schneider
Precision Underground Inc., from Bismarck, North Dakota - Crew: Tyler Blauert, Delbert Maruska and Sara Ryckman
Video interviews with each crew will be posted on NavigatorNation.com on June 1. Industry peers are asked to vote for their favorite crew through August 31, 2015. The four crews with the most votes will be invited to participate in the Underground Showdown HDD skill competition held at ICUEE in Louisville, Kentucky, in October. The crew that performs the most accurate bore on the course carefully designed by Vermeer will be named the Ultimate Crew.
After the Ultimate Crew has been selected at ICUEE, they will be highlighted in Vermeer advertising running in key underground publications. In addition, they will participate in a "Behind the Job" Web series. Each episode will focus on the challenges faced on HDD jobsites, how the crew works together to complete a job, as well as how they are using technology to succeed and stay productive. The Web series will be hosted on NavigatorNation.com and YouTube.