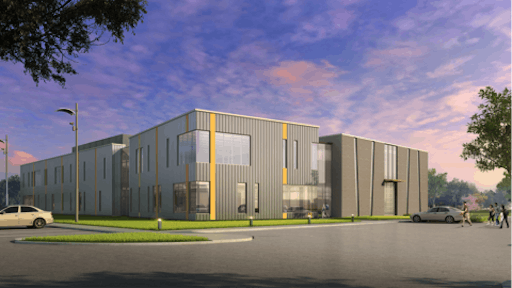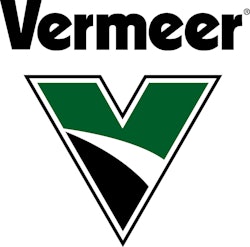 The Iowa State University Research Park (ISU RP) and Pella, IA-based Vermeer Corporation announced the groundbreaking on the Vermeer Applied Technology Hub, a state of the art facility that will house offices, meeting spaces and a high bay space. 
Vermeer intends to create an environment for software engineers to excel in the development of practical, affordable and modular equipment technology. The unique space will provide office space to allow students and faculty from Iowa State and other schools to work collaboratively on technology advancements for Vermeer industrial and agricultural equipment. As technology is developed, Vermeer intends to utilize the high-bay facility for testing and validation.
Vermeer will initially occupy approximately 23,000 of the 35,880-sq.-ft. facility, which will be built, owned and operated by ISU RP. The remaining 12,880 sq ft. is currently available for lease. Des Moines-based Weitz is the project's construction manager and Ames-based Haila Architecture Structure + Planning Ltd is the architect. Construction will continue throughout 2015 and into early 2016, with an anticipated move-in date in May 2016.
"We are excited to continue our relationship with Iowa State to demonstrate how partnership between Iowa's education system and private industry can best be applied. When the state, our education system and the state's private industry come together, strong economic development potential can follow," said Jason Andringa, Vermeer Chief Operating Officer.
In 2012, Vermeer created a presence at ISU RP as a means of engagement with future workforce and to benefit from increased collaboration with academia. Since then, there have been seven Capstone projects in which Vermeer and ISU students have partnered together to advance the educational instruction of students using real-life Vermeer opportunities. In addition, more than 25 students and Vermeer team members utilize the existing office space each year, and the company intends to recruit additional software engineers and employees to work from the space.
 "Vermeer represents a great model for engagement with Iowa State University. Their presence at ISU RP allows them immediate access to topnotch talent, and this facility will take that to the next level, as it will offer students and employees a way to learn and interact in a hands-on environment. This is a win not only for the company, but also for enhancing student learning," said Steve Carter, Director at ISU RP.