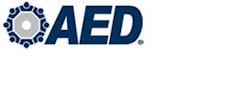 AED is urging swift passage of the Clean Water Cooperative Federalism Act (H.R. 2018), a new bill to rein in the Environmental Protection Agency.

H.R. 2018 has major implications for equipment distributors, mining firms, materials producers and contractors around the country. In recent years, the Obama EPA has used the Clean Water Act (CWA) permitting process to block coal mines in Appalachia; however quarries, farmers, and commercial, residential, and infrastructure construction projects also receive CWA scrutiny and are potentially affected by EPA's abuse of its authority. H.R. 2018 is aimed at stopping EPA's overreach.

In a letter sent Thursday to Transportation & Infrastructure (T&I) Committee Chairman John L. Mica (R-FL) and Ranking Member Nick Rahall (D-WV),the bill's lead sponsors, AED 2011 Chairman Dennis Kruepke (McCann Industries) and AED President & CEO Toby Mack expressed the association's strong support H.R. 2018.

"Without scientific justification or legal authority, EPA is standing in the way of a broad range of economic activity that involves 'turning dirt'. That is hampering job creation and recovery in an industry hit hard by the recession," Kruepke and Mack said. The letter urged all members of the T&I Committee to cosponsor the legislation and vote in favor of it when it is considered by the committee next week.

The legislation would:
Amend the CWA to restore the long-standing balance between federal and state partners in regulating the nation's waters;
Preserve the system of cooperative federalism established under the CWA, which gives states primary responsibility for water pollution control; and
Prevent EPA from second-guessing or delaying a state's CWA permitting and water quality certification decisions if EPA has already approved a state's program.

Bipartisan cooperation, particularly on environmental issues, is rare in Washington's charged partisan environment. The fact that the senior Democrat on the T&I Committee is playing a lead role on this bill shows just how bad EPA's excesses have become.

AED is coordinating with the National Mining Association (NMA) and congressional allies to build support for the legislation in anticipation of a committee vote this week. The bill is expected to be on the House floor in July, prior to the August recess.

Join AED's campaign to rein-in the EPA by sending an email note to your Congressional representative in support of H.R. 2018.
Companies in this article