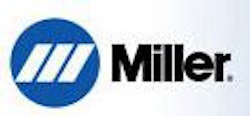 Miller Electric Mfg. Co. will host the Gulf Coast Welding and Cutting Technology Conference and Expo in Houston on Sept. 10-11, 2014, a free event that will include tours and demonstrations at the new Miller and Hobart Technology and Training Center. Registration is available at MillerWelds.com/oilgas.
The Miller and Hobart Technology and Training Center, located at 15331 Vantage Parkway East in Houston, is a resource for product users, regional employers and welding distributors. The center offers training and educational opportunities led by Miller and Hobart representatives with expertise in the latest welding, heating and cutting techniques and advancements.
"Miller and Hobart want to be your partners, to help you get the maximum performance out of your investment in our equipment and products," said Blake Parks, a welding engineer who manages the facility. "This new center is a resource where people can get their questions answered and learn more about welding, heating and cutting techniques that can help improve productivity, quality and efficiency."
The 23,000-square-foot center includes classroom space, training and demonstration space and warehouse space for storing Hobart filler metals and equipment. The facility will feature a large variety of Miller machines for demonstrations and training, covering the processes of MIG, TIG, Flux-Cored and Submerged Arc welding, plasma cutting and induction heating. Training at the center will focus on processes and techniques used in the oil and gas industry.
Along with unveiling the new technology and training center, the Welding and Cutting Technology Conference and Expo will bring together industry professionals and highlight real-world welding, heating and cutting technologies and solutions that improve quality, save time and reduce costs. Events include educational seminars, live demonstrations and networking opportunities with industry leaders. The conference runs from 9 a.m. to 5 p.m. on both days at the center, and is sponsored by Miller in conjunction with Hobart Brothers, Magnaflux and E.H. Wachs.
Educational seminars during the two-day event will highlight key industry challenges. Seminar topics are:
Improve Safety by Reducing Welding Hazards in the Shop and Field
Increase Weld Quality and Consistency within the Industry's Demanding Requirements
Maximize Efficiency to Reduce Costs and Improve Project Timelines
Manage the Labor Shortage of Qualified Welders
Those encouraged to attend include welding engineers, research and development engineers, quality assurance managers, fleet managers, project managers, pipe shop and field managers, and others in ownership/management/supervisory positions.
Visit MillerWelds.com/oilgas to register and view a schedule of event activities.