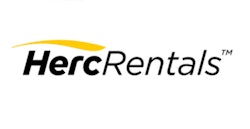 The Hertz Corporation has announced that Christian Cunningham has joined the Hertz Equipment Rental Corporation (HERC) as its chief human resources officer. The role has been newly created for HERC as Hertz prepares to separate its car and equipment rental businesses into standalone, publicly traded companies as announced in March 2014.
Cunningham has significant, senior-level experience in the Initial Public Offering (IPO) process, talent acquisition, board liaison, performance management and governance matters. He also brings international and field leadership experience along with a prior operational background with P&L responsibility. He joins HERC from DFC Global Corporation where he served as Vice President, Corporate HR and HR Services since June 2013 with global responsibility for all human resource matters for corporate staff.
Previously Cunningham held the position of vice president, HR, compensation and benefits at Sunoco Inc. and Sunoco Logistics from 2010 to 2013. He was a member of the senior leadership team involved in transforming the company through several large transactions, including an IPO and establishment of a joint venture with a private equity firm.
"Chris is a superb addition to the Hertz Equipment Rental Corporation senior leadership team. His experience in supporting a major IPO and spin off process in addition to his expertise in leading sophisticated corporate and field human resource programs will be invaluable for HERC," said Brian MacDonald, interim chief executive officer, Hertz.
"Chris' proven ability to build and lead effective teams in complex, multi-cultural environments will also be immensely useful to HERC as the company continues to expand its world-wide presence and diversify into new markets. As HERC continues its progress towards the anticipated separation from Hertz, the equipment rental provider is building on a strong foundation and is well positioned for long-term growth," he added.
Prior to Sunoco, Cunningham served at ARAMARK as vice president, global compensation and strategy (2008 to 2010); at Scholastic Inc. as vice president, compensation, benefits and HRIS (2006 – 2007); and at Pep Boys as assistant vice president, human resources (2005 - 2006). Previously Cunningham held director and regional managerial positions, in roles with increasing levels of responsibility at Pep Boys (1995 - 2005) and Tire Service Corporation, Inc (1985 - 1995).
Cunningham earned his Master of Business Administration from the Wharton School, University of Pennsylvania, and a Bachelor of Arts degree in Behavioral Science and Psychology from the same university.