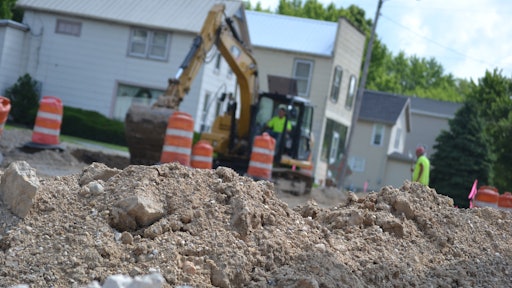 As I was writing this, the U.S. had just closed out one of the most contentious presidential elections in modern history, with challenges to its outcome still pending. But though the results at the highest level were being contested, one outcome that was crystal clear was voters' support for infrastructure investment.
According to an analysis by the American Road & Transportation Association's (ARTBA) Transportation Investment Advocacy Center, voters in 18 states approved a record 94% of state and local ballot initiatives that will provide an added $14 billion in one-time and recurring revenue for transportation improvements throughout the country. Of 322 initiatives, 303 were passed, the highest approval rate in the 20 years ARTBA has been tracking initiatives; another 13 measures were still pending. As Alison Black, ARTBA senior vice president and chief economist, noted, "More than ever before, these results prove that improving transportation infrastructure is something American voters strongly support."
But while voters have once again come through loud and clear on the need for more transportation funding, the message seems to repeatedly fall on deaf ears in Washington. Look at the past four years. Despite clear support from voters in both the last presidential and mid-term elections, and the oft-professed bipartisan support among legislators, no progress was made to move added infrastructure investment forward — even as a means to bring back American jobs during a pandemic-induced recession. Congress failed even to take up FAST Act reauthorization, and few were surprised that it was punted to next fall for the next Congress to tackle.
Under the circumstances, it can be hard to muster optimism for the New Year. Yet, the transportation industry sees reason to be hopeful for 2021. The precarious state of the U.S. economy, the again pending FAST Act reauthorization and the dire need for a permanent fix for the Highway Trust Fund, coupled with the tremendous opportunities infrastructure investment presents to propel economic growth, mean legislators will be under intense pressure to get the job done in order to move the country and its transportation and other critical systems forward.
Fortunately, the past four years have not proven entirely fruitless. Proposed funding legislation already put forward should serve as a framework for future proposals rather than requiring the next Congress to start from scratch, so a proposal could come up fairly quickly in the New Year. And given the very clear mandate from voters in this election cycle, and the change in makeup of the next Congress, it is possible some form of compromise could materialize in the coming months.
Of course, as we've seen, there is no guarantee of success, no matter the will of certain legislators or of the people. Thus, it's more important than ever to stoke the fire under the incoming administration and Congress, demanding they cease the partisan bickering and finally close the deal on badly needed federal infrastructure funding legislation.