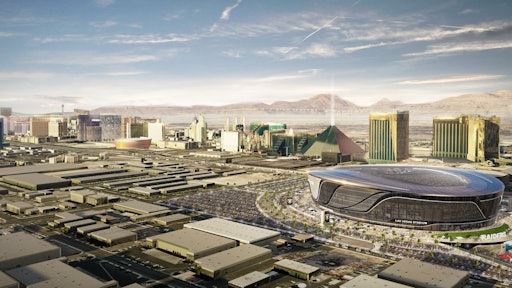 lasvegasstadium.raiders.com
A preliminary timeline for construction of the proposed new Las Vegas Raiders NFL stadium has construction starting in January 2018, taking 30 months and being completed in 2020.
The $1.9 billion project features a proposed 65,000-seat stadium. Members of the board overseeing the project will discuss the preliminary timeline at their next meeting.

(
more on the proposed construction timeline for the Las Vegas stadium...
)