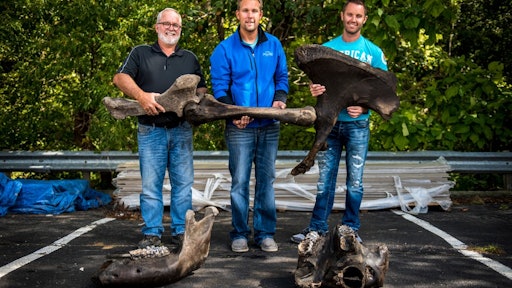 Nic Antaya, mlive.com
Another construction contractor has uncovered historic bones, this time mastodon bones on a Michigan construction site. The bones were discovered during road excavation for a housing development near Byron Center Avenue south of Grand Rapids, MI. The mastodon remains are at least 10,000 years old.

Eagle Creek Homes, the developer of the housing development, uncovered at least five large pieces of the mastodon skeleton and a few smaller pieces as well.
(more on the mastodon bone discovery...)