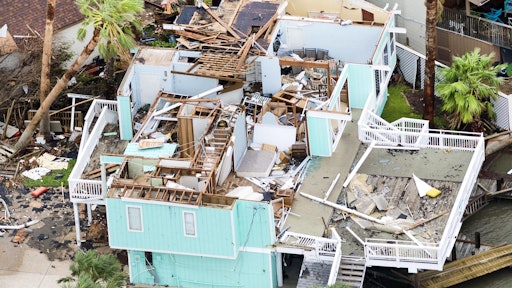 Army National Guard photo by Sgt. 1st Class Malcolm McClendon
With Hurricane Harvey damage estimates increased 20% recently to $180 billion, Texas leaders have devised a $61 billion plan to rebuild southeast Texas and buy out properties in the most flood-prone areas. The Houston Chronicle reports that the plan includes three "coastal spines" to control flooding, new reservoirs and buying out thousands of properties (the Chronicle's coverage includes the complete Rebuild Texas proposal from the governor's commission to rebuild).
Requested federal funding would encompass flood and hazard mitigation for public infrastructure, with much of the funding going to Houston.
Projects that have requested funding were developed from a list of needs county and local officials compiled, as well as U.S. Army Corps of Engineers projects that could help prevent future damage.
(perspective on the $61B Texas rebuilding plan from ConstructionDive . . . )