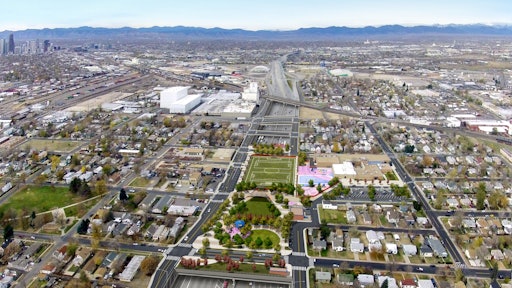 Financial terms released Tuesday for the controversial Interstate 70 expansion through northeast Denver show that a partnership agreement will cost the Colorado Department of Transportation an estimated $2.2 billion over the course of more than 30 years.
For the first time, state transportation officials are detailing the figures that resulted from recently wrapped negotiations with Kiewit Meridiam Partners for a complex public-private partnership contract on the Central 70 project. CDOT selected the team in August from among four consortiums that bid to finance, design and build the $1.2 billion construction project, and then operate and maintain the widened 10-mile stretch for three decades.
The freeway project's construction tab hasn't changed much ahead of a groundbreaking that's expected in early to mid-2018, though financing costs will push the total to nearly $1.3 billion.
But in addition to shouldering just over half of that upfront project cost — $687 million — CDOT will be responsible over the long term for sizable annual payments to Kiewit Meridiam Partners (shorthanded as KMP). Those annual checks mostly will repay KMP for its significant equity and borrowing, but they also will compensate KMP for operation and upkeep of the highway — costs that CDOT notes it would pay for normally, through its annual budget, after a more traditional project was built.
An arm of CDOT will oversee tolling on new express lanes in each direction and pocket the money, though those tolls will help fund the annual payments to KMP.
KMP, for its part, is contributing $610 million to the project upfront, including $65 million of its own equity. And KMP will receive some portions of CDOT's project contribution only when it meets five project milestones.