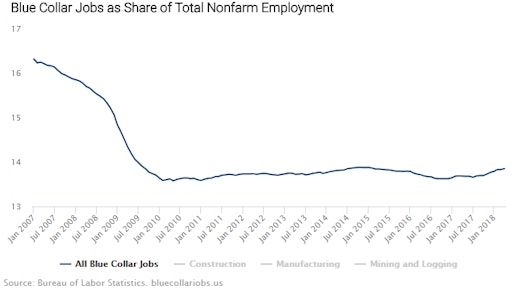 Employment rose in mining and logging (combined), manufacturing and construction by 49,000 jobs in April, an increase of 0.2%, according to a new analysis released by the Center for Economic and Policy Research.
As the graph clearly illustrates, blue collar jobs are still far from reaching prerecession levels. Together, these jobs accounted for 13.8% of jobs in April, 2018. But in January, 2007, before the recession, these jobs accounted for 16.3% of jobs.
For a detailed analysis of these sectors by state, region and the nation, visit the Blue Collar Jobs Tracker.