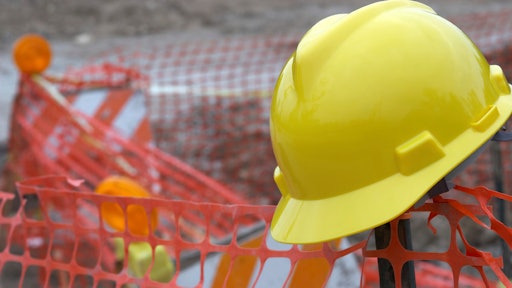 Construction costs increased for the 19th straight month in May, according to business information provider IHS Markit (Nasdaq: INFO) and the Procurement Executives Group (PEG). The current headline IHS Markit PEG Engineering and Construction Cost Index registered 63.8, 2.0 points higher than in April. Both materials/equipment and labor sub-indexes came in above 50, indicating rising prices.
Price increases for materials and equipment were more widespread in May; the index posted a gain of 1.7 points, reaching 67.4. Prices were up in all 12 categories. The three steel categories – fabricated structural steel, carbon steel pipe, and alloy steel pipe – moved even higher in May, indicating that steel price increases are being widely felt. Along with higher steel costs, concrete prices pushed significantly higher in May with the pricing index increasing 3.6 points to 61.1. The indexes for turbines and electrical equipment fell in May, but remain above the neutral threshold of 50.
"The unemployment rate for construction workers fell to 5.8% in the first quarter, a full percentage point lower than in Q1 2017," said Emily Crowley, principal economist – pricing and purchasing, IHS Markit. "Survey data suggest that subcontractors are having difficulty finding workers and that tight labor supply is a challenge throughout the construction industry.  We expect to see continued increase in construction labor costs over the coming years as employers compete for workers and invest in training new employees. Cost escalation will be strongest in the US West Coast and Gulf Coast regions."
The current subcontractor labor index expanded at a faster rate this month compared to last; the index increased 2.6 points to 55.5, marking the tenth straight month of increasing prices. Labor costs continued to increase in all U.S. regions. After moving into positive territory in April, the labor cost index for Western Canada returned to the neutral threshold. Similarly, the index for Eastern Canada returned to the neutral threshold in May from negative territory in April.
The six-month headline expectations for construction costs increased for the 21th consecutive month: the index moved up 5.2 points to 74.9. The materials/equipment index jumped 4.9 points higher to 77.1. Expectations for future price increases were widespread, with the index figures for every component moving further into positive territory. Price expectations for sub-contractor labor came in at 69.8, a 5.9-point climb following a 4.1-point climb in the previous month. Labor costs are expected to rise in all regions of the U.S. and Canada.
In the survey comments, respondents indicated an expectation of a shortage of electrical engineers, welders, and general craft laborers in 2018. They also continued to highlight concerns about the uncertainty around developments in U.S. trade policy.
To learn more about the IHS Markit PEG Engineering and Construction Cost Index or to obtain the latest published insight, please click here.