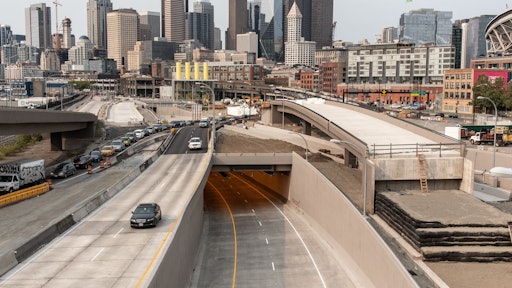 Washington State Department of Transportation
Seattle's State Route 99 tunnel, which is replacing the existing Alaskan Way Viaduct, will now open in early 2019. Despite opening later than contractors were planning, the state Department of Transportation says the opening is still within the time frame it had previously expected.
The old Alaskan Way Viaduct will close three weeks prior to the new SR 99 tunnel opening so crews can connect SR 99 to the new roadway. It will be the longest major highway closure in the region's history.