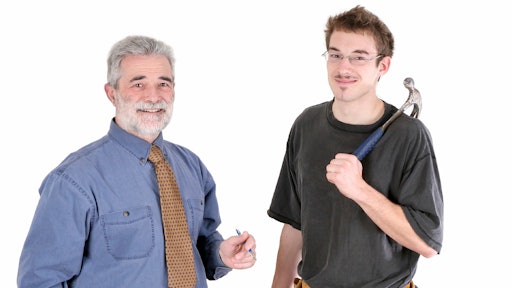 ISTOCK/GETTY IMAGES
For many tradesmen, the passion for building and working with their hands is something their fathers taught them by introducing them to tools and fostering a desire to make things with them. With Father's Day approaching, Crescent Tools has partnered with three notable building experts and YouTube influencers on a video series exploring the essence of these multi-generational relationships.
"A person's love of building often starts with a father mentoring a son or daughter on how tools work," said Rena Fiorello, director of brand marketing at Crescent Tools. "While we anticipated that these three YouTube influencers were influenced greatly by their dads, it's interesting to see how unique each of their stories are. It's heartwarming to hear how folks who teach thousands of online subscribers the best practices for building were influenced so much by one single person — their dad."
About the Influencers
Matt Risinger owns a residential construction company in Austin, Texas. His YouTube channel is Build with Matt Risinger (369,000+ subscribers).

A veteran residential contractor in Ottawa, Canada, Jeff Thorman helped his father renovate homes before the age of 10. Today, he runs the YouTube channel Home RenoVision DIY (544,000+ subscribers).

Mike Montgomery dropped out of college to turn his passion for building into the YouTube channel Modern Builds (884,000+ subscribers).
For more information and to view the video series, go to www.crescenttool.com/goodinfluence.