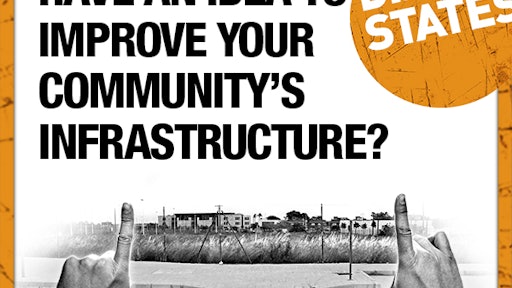 CASE Construction Equipment has extended the submission deadline for the Dire States Equipment Grant – first announced at CONEXPO/CON-AGG 2017 – to May 18, 2017. The grant will provide one winning community with $25,000 in free equipment use to help offset the costs of building or repairing a critical piece of local infrastructure.
Representatives of municipal, county and other local governments are eligible to apply for the grant. Entrants will be asked to describe the project and provide a detailed assessment of how that local piece of infrastructure will benefit the community.
Examples of suitable infrastructure projects include: road/bridge repair or construction, utility pipe replacement, erosion control along lakes and rivers, wastewater system improvements and park/recreational construction. All projects that fall within the 16 core categories of infrastructure, as identified by ASCE in its Infrastructure Report Card, will be considered.
Entries can be submitted at DireStates.com/Grant. The first Dire States grant, awarded in 2016, went to the Tioga County Soil and Water Conservation District.