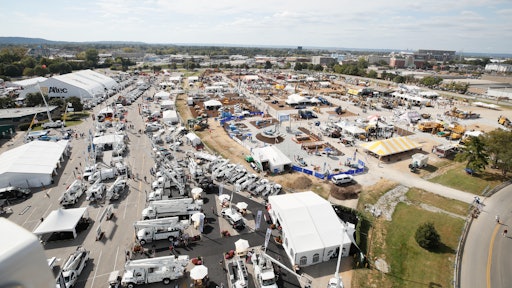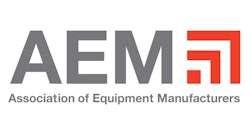 Held Oct. 3-5, the 2017 installment of the ICUEE – the International Construction and Utility Equipment Exposition - also known as the Demo Expo - was the largest in the show's history with 28-plus acres of exhibits (nearly 1.24 million net sq. ft.) of the latest utility and construction equipment, products and technologies and more than 1,000 exhibitors, of which 25% were new to the show.
Tracking close to the 2015 record-breaking attendance, nearly 18,000 registered attendees from all 50 states and more than 50 other countries perused the exhibits, raised money for the Red Cross Disaster Relief and the Call of Duty Endowment, and took advantage of all that the show had to offer. Attendee demographics in the utilities category was up 6% over 2015 and the utility construction category was up 3% over 2015 totals.
"We had a great turnout and participation at ICUEE 2017," said Rick Rodier, vice president, Sitework Systems Division of The Toro Company and 2017 ICUEE chair. "It was inspiring to see the enthusiasm of so many utility and construction professionals networking and sharing ideas, and finding the product innovations and solutions that will help them grow their businesses."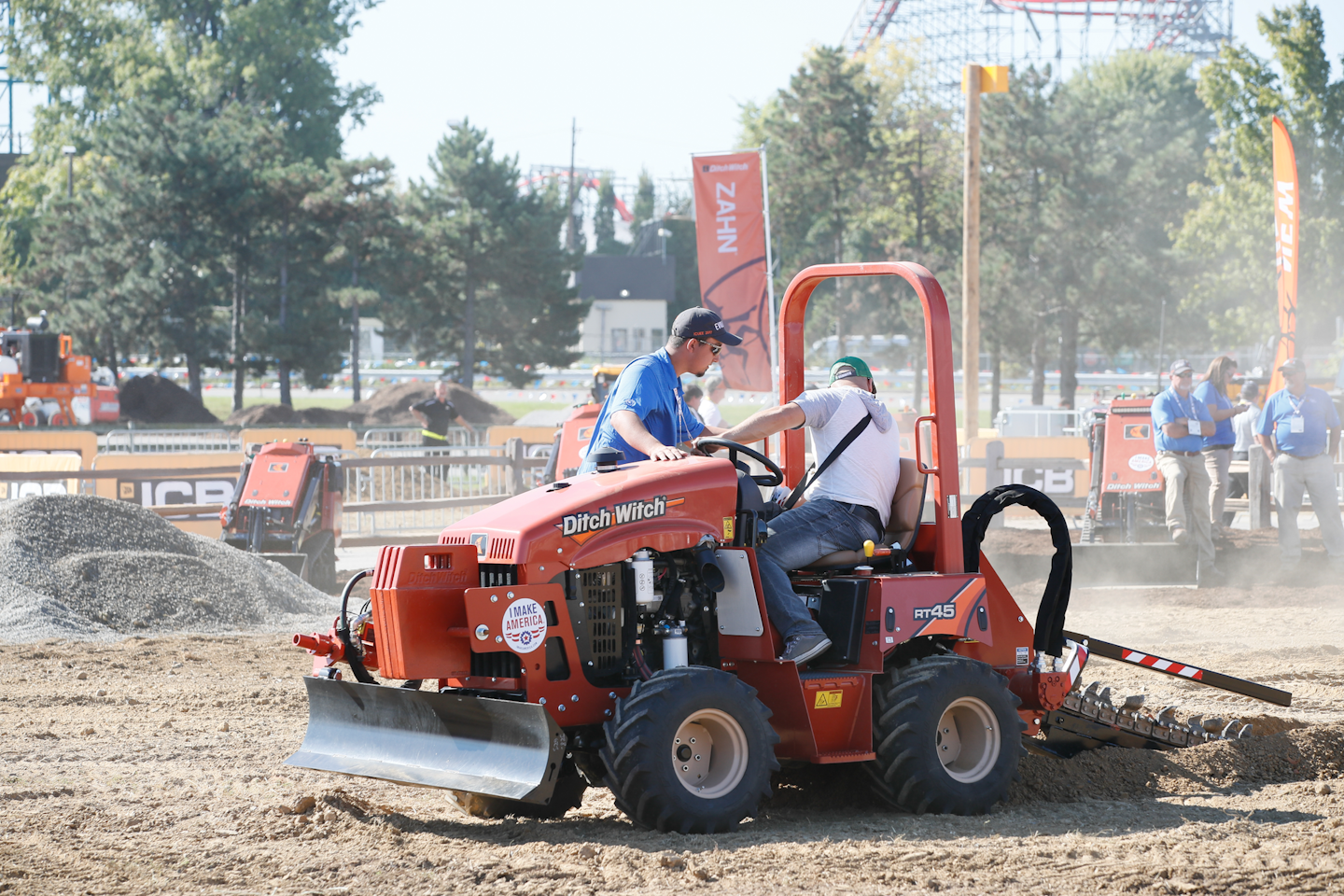 ICUEE 2017 featured specialized exhibit pavilions for fleet management, safety and green utilities, China and Korean exhibit pavilions, and the Lift Safety Zone from the National Commission for the Certification of Crane Operators (NCCCO).
Hands-on equipment test drives and interactive product demonstrations included a 2-mile Test Drive Zone for on-road equipment and technologies.
ICUEE 2017 education focused on utility and construction "hot topics" presented by industry experts to help attendees enhance their safety knowledge, increase efficiencies and reduce downtime on the job.
New Field Classroom sessions highlighted industry best practices first hand with equipment on the show floor, and the indoor ICUEE Demo Stage expanded the show's outdoor equipment demo component with more product innovations in action.
Another new feature, 'Tomorrow's Topics Today' sessions from show owner and producer Association of Equipment Manufacturers (AEM), explored industry trends and emerging technologies.   
In response to the unusual number of natural disasters, a new 'Disasters Taskforce: Preparing for What's Next' program tackled disaster preparedness in the aftermath of the current hurricane season, with a former FEMA advisor.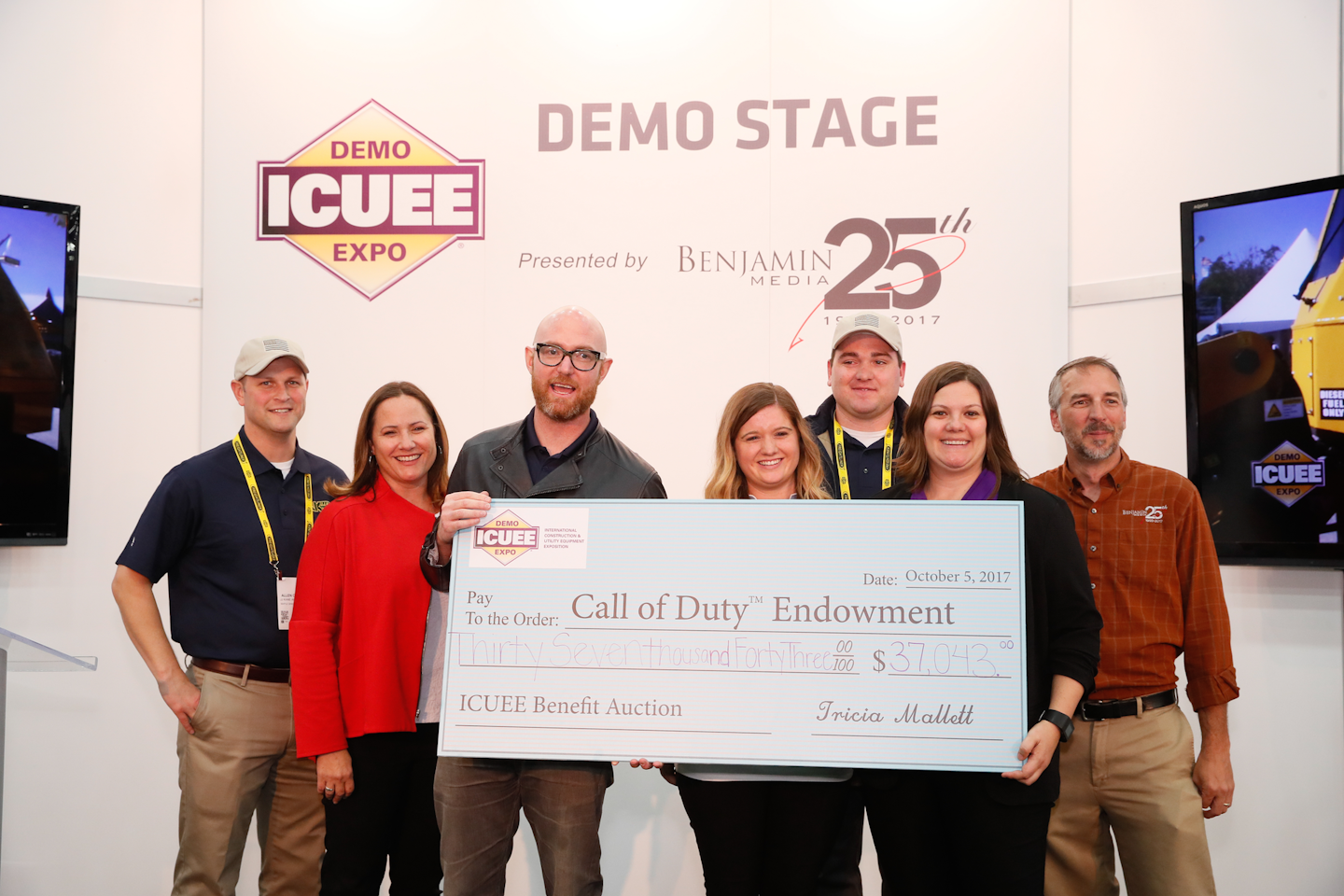 Gretchen Bakke, author of 'The Grid: The Fraying Wires Between Americans and Our Energy Future' was the featured speaker in the new 'Diversity in the Grid' luncheon brought to you in partnership with Terex Utilities and AEM.
The ICUEE Industry 'Give-Back' Auction returned with the goal of connecting military veterans with quality jobs. All proceeds again went to the Call of Duty™ Endowment, the nonprofit organization founded by Bobby Kotick, CEO of Activision Blizzard. The auction, plus onsite donations, to benefit the organization raised over $37,000.
The Endowment helps military veterans secure high-quality employment and works to raise awareness of the value vets bring to the workplace.