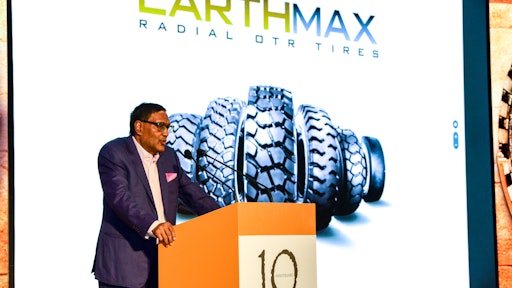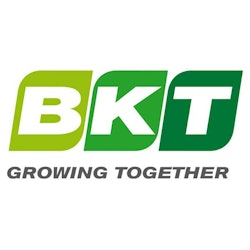 Mr. Arvind Poddar, chairman and managing director of Balkrishna Industries Ltd. (BKT), extended his thanks to the international press present at the celebration of the 10th Earthmax Anniversary, held on the Greek island of Crete. He welcomed the audience and outlined the company's key values, correlating them with the main features of these high-performing tires.
"Engineering and building our first Earthmax tire has been a great achievement and progress in modern times – a milestone in BKT's history," Poddar stated.
"For BKT, Earthmax has been a great challenge, if we consider how it came into being in 2008," he acknowledged. "Indeed, the global crisis touched all markets and had a strong impact on operators in the mining, earthmoving and construction industries, [leading] to company reorganization, downsizing and even closing in many cases. Our entire sector and all processes had to be newly defined.
"In spite of the crisis, we firmly believed and were fully aware that there was a space within the vast tire market where we could bring in our knowledge and expertise, and could find the right positioning and value which has today found recognition worldwide," he added.
The choice to enter the earthmoving segment at the time was the result of careful market analysis. Poddar pointed to what he described as an "under-estimated segment" of a market containing a few premium suppliers and many smaller entities offering questionable product quality.
According to Poddar, the Earthmax tires' attributes offer a representation of the corporation's history and values. "Some premium features of this tire lineup show a surprising similarity with our strategic choice," he stated.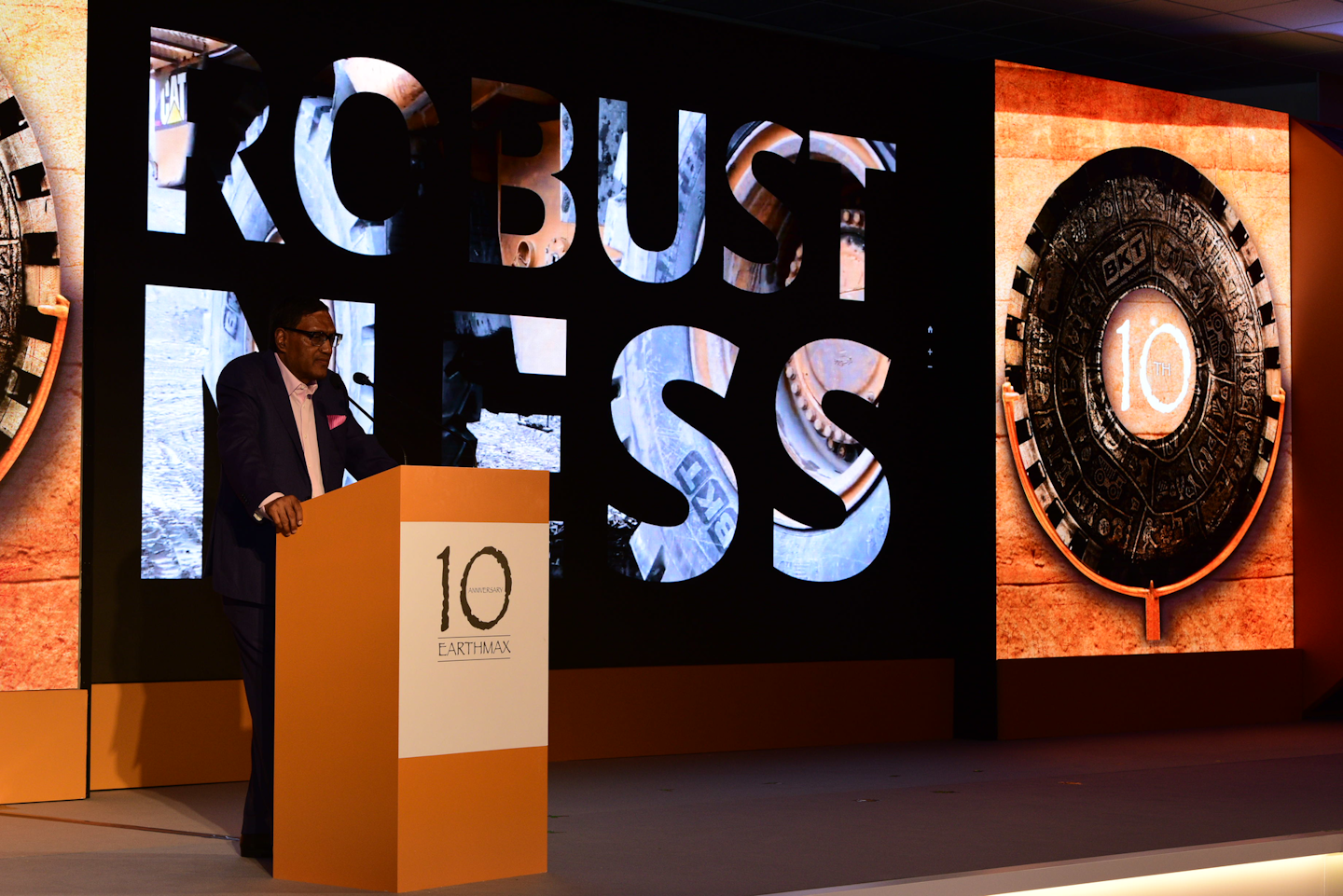 Large footprint. "Leaving a footprint or a footmark - in other words, an impression – has always been BKT´s aim toward our market," Poddar stated.
Resistance. Resistance "means the capacity of withstanding impacts such as forces, cuts, wear, heat or any other adverse conditions. Applied to our company, it is the ability of facing and overcoming any situation or obstacle," said Poddar.
Robustness. "For a tire, this means being strong and powerful to support the vehicle and its movements. In a similar way, we can see BKT's market approach," Poddar commented. "Being robust means staying upright and withstanding possible counter-attacks… and being ready for any change."
Traction. "In our corporate reality, the metaphor shows the ability and concepts of BKT's leadership - being a forerunner, always going and thinking ahead."
Versatility. This is presented in BKT's ability to adapt to all environments and industries," Poddar said. He pointed to the company's successful move into the textile business. "Being versatile means being flexible, cooperative, tolerant and easy going."
Stability. A must for the entire Earthmax lineup used in demanding heavy vehicle applications, this feature offers further benefits such as safety and reliability. A business manager must also "do his daily job in such a way that he guarantees stability to those who trust and rely on him," said Poddar. "This attribute also implies to contribute to market stability, since companies need a firm reference point they can count on."
Road holding. Road holding is optimal balance on any terrain. "In business, it is the trait of keeping promises, sticking to beliefs and values, in order to remain both, trustworthy and consistent," noted Poddar.
Durability. An obvious tire feature, it is "the outcome of know-how, skills, expertise and research in advanced technologies," Poddar indicated. "Similarly, a healthy company requires faith and courage and strong passion stemming from our work, aiming at operating for a long time and for our users' benefit."
Comfort. This obviously relates to the driver's well-being. "In terms of our corporate philosophy, it refers to the attention we pay to our co-workers, to their quality of life, their well-being and the common good," said Poddar. He went on to mention the BKT Foundation, which has been committed for a number of years to supporting charity activities, nutrition programs, projects for childhood education and humanitarian activities across the globe.
Poddar concluded by noting that the large dimensions of BKT's tires "remind us that nothing is given and easy, since every tire is the result of tireless research, and a strong desire for improvement. It is also the result of a new challenge that has been taken up for the purpose of having the lead and keeping promises."