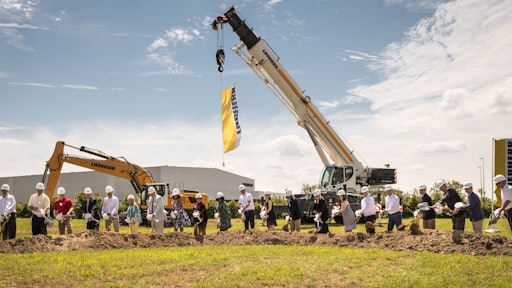 Members of the Liebherr family, executive management and Newport News city officials gathered on Friday, July 20th, for a groundbreaking ceremony on site in Copeland Industrial Park to celebrate the construction of the new Liebherr USA, Co. headquarters.
The commencement of this $45 million expansion project marks the beginning of a new chapter for Liebherr in the U.S. The company, which has been manufacturing and operating in Newport News, VA, for over 48 years, broke ground at the site adjacent to its current location.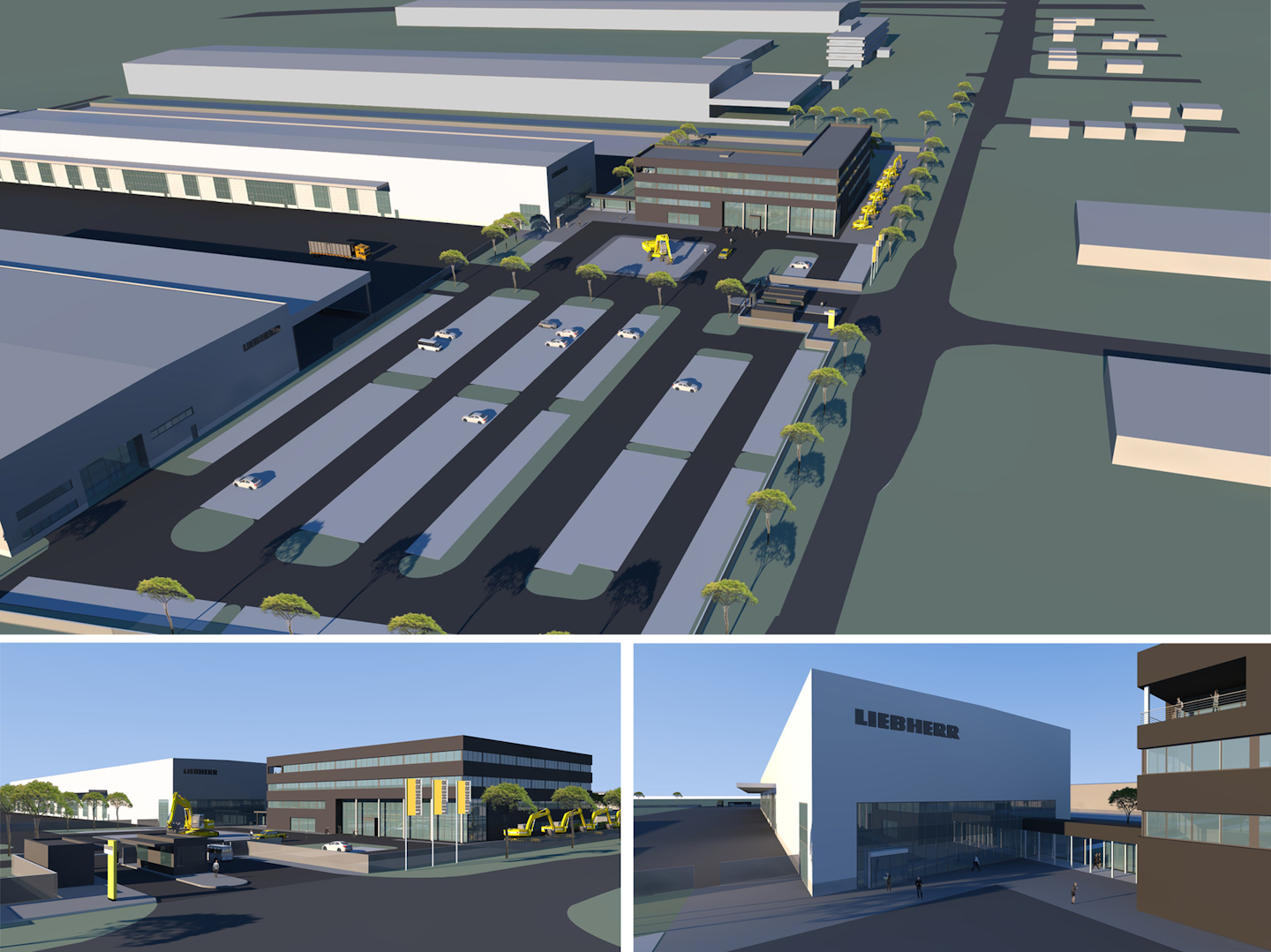 Liebherr's new expansion in Newport News, VAThe new facility will serve as the new headquarters for Liebherr USA, Co. and will include the construction of three new buildings: a state–of-the-art four-story administrative building, a carefully designed warehouse and parts distribution center to meet current and future requirements and a modernized production and workshop facility intended to support the company's cranes, construction and concrete divisions. Once completed, the new buildings will add over 251,000 sq. ft. to the existing 560,000-sq.-ft. campus. This investment will greatly impact the company's operations in the U.S. and drive Liebherr's strategy for long-term growth.
With shovels in hand, Mrs. Sophie Albrecht, Jan Liebherr, Newport News Mayor McKinley Price, Managing Directors of Liebherr USA, Co., its building partners and government officials broke ground during the ceremony.
"The US is a strategic market for Liebherr and with this investment we send a clear message of commitment to our customers, employees and the local community here in Newport News," said Torben Reher, Managing Director of Liebherr USA, Co.
 "We are grateful for Liebherr's corporate citizenship, the investments, and the jobs the company has provided for our citizens and others around the region. This expansion will set the stage for even greater success as the company continues to grow, and we are proud to partner with and support Liebherr now and always." McKinley Price, Mayor of Newport News, VA.
Construction is expected to be completed in 2020, and will house Liebherr USA, Co. employees working in administration, finance, marketing, human resources, sales and service, product support, production and distribution for eight product divisions.