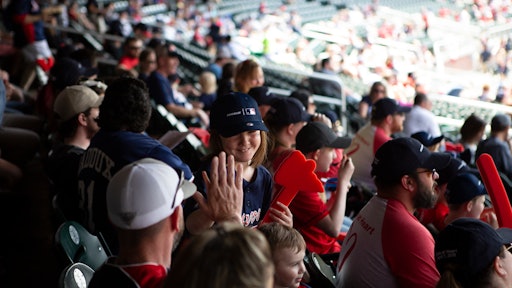 As a part of its Doosan Days of Community Service initiative, Doosan Infracore North America, LLC, donated 51 Atlanta Braves tickets to 11 families from Kids at Heart, a support group for Children's Healthcare of Atlanta cardiac patients and families. Doosan Days of Community Service is a company-wide volunteer effort that celebrates ongoing partnerships, both nationally and globally, with communities where the company does business. 
Kids at Heart offers support to the parents, families and caregivers of children with congenital heart defects. Their services include mentorship programs and family outings as well as year-round educational opportunities.
"We selected this organization for our Doosan Days of Community Service because we wanted to make a difference in our greater Atlanta community," says, Seho Kim, director of human resources, Doosan Infracore North America. "It was our goal to give back to children in our local area who may not have the opportunity to go to a game with their families."
During the trip on April 7 to SunTrust Park, the Braves' home field, each child received a concession voucher and a certificate with the child's name commemorating their first Braves baseball game.The Braves faced off against the Miami Marlins, beating the Marlins 4-3.